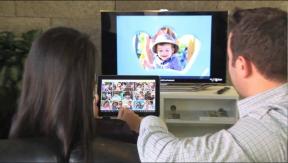 San Diego – Sony has created a luxury version of its Vaio Duo, Pro and Fit laptops through the addition of a high-gloss red finish.
Dubbed the Vaio red edition, the laptops are given the new exterior by adding individually applied layers of paint which are hand polished. The final step is adding a layer of UV protection to help maintain the color.
The Vaio red edition models will be sold only through Sony stores and via the company's online store. All three models were first introduced in June.
The Vaio Duo 13 has a $2,999 starting price; the Pro 13 is $2,599 and the Fit 15 version is $1,999. All three models come with Sony's 1-year warranty that protects against accidental damage from handling and Sony PC Essentials, the company's premium customer service plan.
Latest posts by Doug Olenick
(see all)