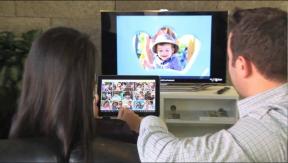 Taipei, Taiwan – Sony has rolled out three Ultrabooks including one that is a slider hybrid laptop/tablet.
The new Ultrabooks are the Vaio Pro 11 and 13 and the Duo 13.
The Pro models feature 11.6-inch and 13.3-inch touch displays and weigh in at 1.92 and 2.34 pounds, respectively. The chassis is made of carbon fiber and has an aluminum hand rest.
Basic features for the three devices are fourth generation Intel Core i7 processors, PCIe solid state drives and near field communication capability.
The Duo 13 slider features a new hinge design allowing users to slide the screen back one-handed when switching from tablet to laptop mode. The Duo 13 also has an 8-megapixel rear facing camera with a Sony Exmore RS sensor which can effectively turn the camera into a document scanner when used with the CamScanner app.
The Pro 11 and 13 will ship on June 9 with respective starting prices of $1,149 and $1,249. The Duo 12 ships on the same day at $1,399.
Latest posts by Doug Olenick
(see all)