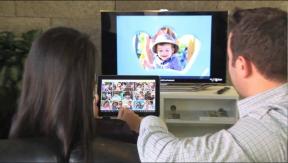 San Diego — Sony Electronics is adding two new retail formats to its chain of 38 company stores.
The prototypes include a freestanding Sony Gallery pop-up shop, which features a highly curated selection of merchandise, and a new boutique concept that will carry the company's top-of-the-line TVs, cameras, computers and audio products, along with support services.
The first Sony Gallery is set to open today in a central court of the Westfield UTC Mall here, and two more shops are slated to open in New Jersey and San Francisco next month. Additional Gallery locations are being planned in shopping centers across the country, the company said, while the first Sony boutiques are scheduled to debut this fall.
Meanwhile, Sony plans to update three more flagship Sony Stores to its "concept" format, which emulates Apple Stores with its bright, open sales floor, on-site support, and live, table-height displays designed to encourage consumer demos. Sony introduced the store design two years ago this month and has since remodeled seven of its 38 locations. The company said the modular format was "developed with a focus on the guest experience," and features moveable and changeable walls and color schemes that allow the stores to be reconfigured to highlight specific products, services, or content.
The latest resets will be in Aventura Mall, Aventura, Fla., on April 23; at Fashion Valley Mall, here, on May 18; and at The Mall at Millenia in Orlando, Fla., in July.
"We're creating a new way to shop for consumer electronics," said Mike Fasulo, Sony's sales operations executive VP. "People expect the best from Sony, and we want to exceed their expectations by providing a personal, memorable shopping experience to all of our guests, that keeps them and their families coming back again and again."
Added Sony Stores senior VP Brian Sheehan: "The Sony retail store goal is to be the best, the easiest, and the most fun place to shop for Sony products. We've got passionate Sony fans ready and waiting to help our guests find that perfect product or solution that only Sony can provide."