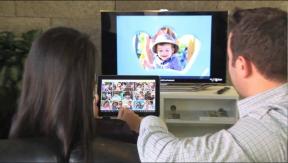 Miramar, Fla. — Sim2 said Monday that its 2013 Sim2 World Road Show will hit the United States July 23-26 in Miami.
From there, the show will continue on with scheduled stops in Los Angeles on Aug. 20-22 and New York Sept. 3-5.
The exclusive invitation-only events will be available only to Sim2's top partners and will offer a personalized showcase of the company's latest technological achievements through comprehensive demonstrations of new products and the ability to receive key business information to ensure their success with Sim2 in the years ahead.
"The 2013 Road Show provides an exclusive opportunity to connect with our premier dealers in an intimate setting, focusing solely on the benefits and opportunities Sim2 can provide," said Maurizio Cini, Sim2 CEO and president. "During these events, dealers will have the opportunity of a one-on-one consultation with key personnel and exhaustive product demonstrations. We want our partners to have all the tools necessary for future growth. This opportunity is not one to be missed."
The events will outline Sim2's strategy for the custom-installation market and will include an unveiling of some of the main technological developments planned for the next few years.
The event is intended to give Sim2 partners "unprecedented access to products, information and new business opportunities," the company said.
Senior Sim2 personnel will attend all meetings and are available to answer all questions.