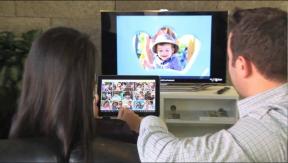 Hoffman Estates, Ill. — Sears Holdings will launch a rent-to-own leasing program for CE, majaps, mattresses and other big-ticket items this week, and has renewed efforts to sub-lease space in and around its stores.
The rent-to-own program is managed by WhyNotLeaseIt, a national leasing service, and will be rolled out to all 900 U.S. Sears stores on Wednesday.
The lease option will be offered on items priced $280 and more, and to customers 18 and older who earn at least $1,000 a month and have a Social Security or tax ID number. Customers can make payments for up to 18 months or pay off the balance after five months.
The program, which was tested at 10 stores last fall, charges no interest and complements Sears' current layaway service. Sears said it's adding the lease option to help cash-strapped customers with poor credit, and may extend the service to Kmart. It joins Aaron's and Rent-A-Center as the third national retailer to offer the service.
Its partner, WhyNotLeaseIt, also provides outsourced rent-to-own services for Ashley Furniture, Jennifer Convertibles and independent dealers nationwide.
In other Sears news, the company has stepped up its three-year-old effort to sublease space to other businesses in and around its stores. The retailer is actively shopping its Sears and Kmart real estate in Florida and Chicago, and also maintains a realty website that lists 3,198 locations that can accommodate in-store shops, adjacent stores, or freestanding areas within its stores' parking lots. Sears currently sublets space to apparel chain Forever 21 and grocery chain Whole Foods in several markets.