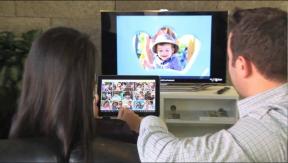 Bloomfield, Conn. — Salamander Designs, a manufacturer of A/V furniture and accessories, is promoting its recently unveiled website redesign with Facebook giveaways.
The new site, features improvements for consumers and dealers, now lets users sort product choices by style, size, functionality, finish and other qualifiers.
A Custom Configurator tool is designed to select the style, functionality and features best suited to an application.
The site also contains instructions, spec sheets, FAQs and setup tutorial videos.
Salamander is holding a weekly product giveaway on Facebook to promote the site this summer. Winners will receive an iPad holder known as the Saddle.
Sal Carrabba, Salamander president, said, "The Salamander product line is somewhat technical — however, one of our top priorities with this new website has been to present our lineup in a non technical fashion. The goal is to reduce the complexity for everyone in the sales channel while also highlighting options and accessories — an important profit opportunity for our dealers."