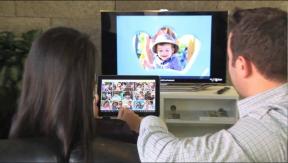 New York — Pentax today introduced three cameras along with a new system for purchasers to customize the body color on two of the new models.
Joining the Pentax line up are the K-50, K-500 and Q7. The K-50 is a midpriced DSLR, at $779. It is available for pre-order immediately and will be widely available in July, while the K-500 is an entry-level camera shipping in July for $599. The Q7 is a compact system camera that can be pre-ordered and will be available at retail in August for $499.
The K-50 and Q7 are part of Pentax's custom color personalization system, said company executive VP Jim Malcolm. Customers can configure the cameras online using Pentax's Color To Order system using any two of 120 different colors. The cameras can be a solid color or two-tone. The final product will be delivered in about four weeks.
Malcom said custom colors are a trend in several industries, and Pentax believes this will help attract new buyers who are not interested it a standard black DSLR.
"The photo industry has been stagnant when it comes to innovation. Color can help get people to buy a second camera," he said.
Another missing element for Pentax has been an entry-level DSLR, Malcom said, which the company is addressing with the K-500. It will only be available in black, but it will have the same feature set as the more expensive K-50.
The K-50 is a 16-megapixel weather-sealed camera that comes standard with an 18-55mm WR lens and is compatible with an Eye-Fi SD card for connecting the camera directly to a network.
The K-500 differs from the K-50 by not being weather-sealed, Malcom said.
The Q7 is intended for people looking to take the next step up from simply using their smartphone. Weighing in at 7 ounces, the 12.4-megapixel camera comes with 19 onboard photo effects, a 3-inch LCD and a built-in pop-up flash designed to place enough space between itself and the camera lens to help avoid red eye, Malcom said.
Latest posts by Doug Olenick
(see all)