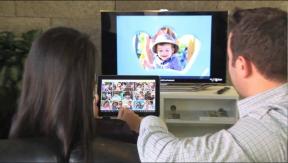 San Francisco – Parasound expanded its selection of Z-Custom half-rack-width components by adding the first two-zone amp to the series.
The series now consists of nine models, plus accessories such as racks and rack adaptors, a spokesman said.
The $650-suggested Zamp Quattro is rated at 4×50 watts into 8 ohms and 4×90 watts into 4 ohms, all channels driven. Key features include Class AB input stage, Class D power stage, and line- and speaker-level inputs.
The $350 two-channel Class AB Zamp v.3 remains in the series, which also includes such products as a CD player and DAC.
Other Quattro features include automatic turn-on options via 12-volt trigger and audio-signal sensing. Rear-mounted level controls are designed to prevent client tampering. Optional accessories include a matching blank panel to mount the amp in a full-size rack, a panel coupler to rack-mount any two Z-Custom models, and the half-rack width Zrack to mount up to five Z-Custom components.
Latest posts by Joseph Palenchar
(see all)