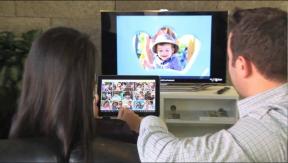 Naperville, Ill. – Office Depot and OfficeMax have agreed to merge.
Pending stockholder and regulatory approval, the No. 2 and 3 office-supply chains will combine by the end of the year into a new, $18 billion entity that is better able to compete in an increasingly competitive marketplace, the companies said.
Under terms of the stock-swap deal, OfficeMax stockholders will receive 2.69 Office Depot common shares for each share of OfficeMax common stock, and the chief executives of both chains will be considered along with external candidates in a search for a new CEO.
Both companies will also have equal representation on the combined board, in what they describe as a merger of equals, and the combined chain's name, brands and corporate headquarters will be determined after a new CEO is named.
Projected benefits will include upward of $600 million in annual cost savings by the third year of the merger; increased scale, competitiveness and financial strength; and improved customer experience through "a seamless omni-channel experience."
"Combining our two companies will enhance our ability to serve customers around the world, offer new opportunities for our employees, make us a more attractive partner to our vendors, and increase stockholder value," said Neil Austrian, chairman/CEO of Office Depot
Added OfficeMax president/CEO Ravi Saligram, "We are excited to bring together two companies intent on accelerating innovation for our customers and better differentiating us for success in a dynamic and highly competitive global industry … Together, we will have the opportunity to build on our strong digital platforms and to expand our multichannel capabilities to better serve our customers and to compete more effectively."
A merger, long urged by analysts, could create a stronger challenger to channel leader Staples, although all three chains have lost ground to online and discount competitors like Costco and Walmart.
Discussions may have been spurred by activist fund Starboard Value LP, which became Office Depot's largest shareholder in September. Starboard has been urging CEO Neil Austrian to improve operating performance by cutting costs and reducing store size, Bloomberg reported, and supports the idea of a merger.
Office Depot lost $17 million and sales sank 12 percent during its fourth quarter, while OfficeMax reported a 19 percent drop in third-quarter operating income and a 1.2 percent sales slip.
OfficeMax is scheduled to report its fourth-quarter results on Tuesday, Feb. 26.
Office Depot is the 17th largest CE retailer, with $1.5 billion in tech sales in 2011, according to TWICE's Top 100 CE Retailers Report. OfficeMax ranked 23rd with $708 million in CE sales, and both trailed 15th place Staples, which sold $1.9 billion worth of electronics in 2011.
Janney Capital Markets analyst David Strasser believes a merger would save both chains upward of $500 million in overlapping expenses, although at least 500 redundant stores would have to be closed or sold at an estimated cost of $300 million. The companies would also face the challenge of integrating different back-office technologies and corporate cultures, and receiving regulatory approval from the U.S Federal Trade Commission, which scuttled a Staples-Office Depot merger in 1997.
Staples, and to a lesser extent Best Buy and the discount chains, would all reap short-term benefits from a merger, gaining market share from the store closures and the distractions of the integration, Strasser said in a research note.
Latest posts by Alan Wolf
(see all)