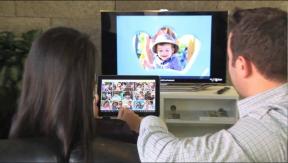 Boca Raton, Fla. – Office Depot and OfficeMax formally merged yesterday and released mixed financial results for their respective third quarters.
The new company has taken the name Office Depot, although it will continue to operate OfficeMax-branded stores and websites. With $17 billion in combined annual revenue it remains the No. 2 office-supply chain behind the $25 billion Staples, but now boasts 2,200 stores, operations in 59 countries, and long-term cost savings of some $500 million annually.
The company name a new board of directors and will be led by co-CEOs Neil Austrian of Office Depot and Ravi Saligram of OfficeMax until a permanent chief executive is appointed sometime in the near future, the retailer said. Also to be determined is a final headquarters location.
Meanwhile, both chains reported their third-quarter results, with Office Depot outperforming its sibling. Office Depot's net sales slipped 3 percent to $2.6 billion for the three months, ended Sept. 28, but net income surged to $133 million following a year-ago net loss of $70 million, which included a number of one-time charges. Austrian attributed the performance to "a relatively strong" back-to-school season.
Retail sales in North America fell 4 percent to $1.1 billion and comp sales decreased 2 percent on lower sales of ink, toner, paper, printers, select tech categories and furniture, partially offset by strength in tablets, mobile and school supplies. Operating income was $10 million, compared with a year-ago loss of $52 million that included one-time asset impairment and restructuring charges.
The chain opened two new stores and closed seven in North America during the quarter, for a total of 1,104 locations.
At OfficeMax, net income fell 93 percent to $30.9 million and sales slipped 4.6 percent to $1.7 billion for the three months, ended Sept. 28, on weakness within its contract business, Saligram said.
Retail sales from its 828 U.S. and 93 Mexico stores fell 4.7 percent to $823 million, and comps decreased 2.8 percent due to declines in traffic and tech category sales. Retail segment income declined 5.4 percent to $26.2 million but remained flat as a percentage of sales at 3.2 percent, and operating, selling, general and administrative expenses decreased 1.5 percent to 26.4 percent of sales due to lower payroll and advertising costs.
Analysts said the earnings results and merger statements shed little light on the value of the combined chains. "The key," wrote Credit Suisse retail analyst Gary Balter in a research note, "is how many stores can the combined company close, at what costs, and retaining what level of sales. In addition, what additional synergies can they obtain?"
Balter anticipates the closure of over 500 overlapping stores, but said the timing of lease expirations "will determine how quickly and beneficial these closings will be."