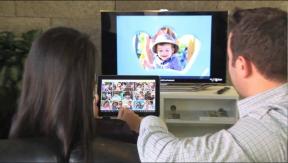 New York – Barnes & Noble's Nook Media business helped drag down overall revenue and net earnings for the bookseller's fiscal third quarter.
The company posted an 8.8 percent fall off in revenue, down to $2.2 billion, and a net earnings loss of $6.1 million, compared with a $52 million gain during the same period last year.
The Nook business took the brunt of the company's quarterly pummeling with revenue falling 25.9 percent to $316 million. This encompasses all sales of devices, digital content and accessories. The primary culprit was lower unit volume sales. Digital content sales did increase 6.8 percent.
Company CEO William Lynch said he is trying to position the Nook business to succeed in the future by taking a large markdown on Nook devices.
"Coming off the holiday shortfall, we're in the process of making some adjustments to our strategy as we continue to pursue the exciting growth opportunities ahead for us in the consumer and digital education content markets," he said.
Lynch added that the company has instituted a cost reduction program for the Nook segment that he believes will greatly reduce expenses. In addition, he reaffirmed the company's commitment to its digital readers, tablets and content.
The retail portion of the operation fell 10.3 percent to $1.5 billion. The company attributed the retail drop to a 7.3 percent fall in comp-store sales, store closures and lower online sales.
BN's third business unit, college sales, suffered a 1.6 percent drop to $517 billion.
Latest posts by Doug Olenick
(see all)