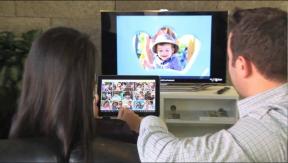 Carson, Calif. — New Age Electronics has awarded Newegg its 2013 Gaming Retailer of the Year award.
"We are very excited to recognize Newegg with New Age Electronics' first annual Gaming Retailer of the Year award," said Fred Towns, president, New Age Electronics. "We appreciate their commitment to the New Age Electronics brand and look forward to continuing to deepen our relationship to best serve consumers in the video gaming market."
"Newegg is honored to receive New Age Electronics' Gaming Retailer of the Year award from one of our most valued partners," said Soren Mills, chief marketing officer, Newegg North America. "We are very pleased to work with a company that mirrors our commitment to customer service and overall excellence. New Age Electronics is a valued partner and our shared success is testament to the strength of our relationship."
The following criteria were used to select the Gaming Retailer of the Year: strategic partnership, strong support in video gaming category, sourcing from multiple lines and continued growth. Newegg leverages New Age Electronics' bundling, direct fulfillment and other value-add services for its customers.