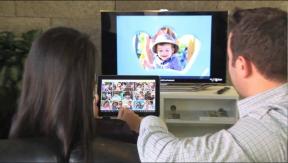 Fremont, Calif. – CE and IT distributor New Age Electronics has launched a digital download service for its retail customers.
The service, dubbed Synnex ESD, after New Age's parent company, will allow dealers to offer end users a wide range of PC software including games, security and utilities that can be downloaded directly from their websites or in stores.
Synnex ESD initially launched with two retailers and 10 vendors including Microsoft, Symantec and Adobe, and New Age plans to boost the roster to 50 suppliers within six months.
The platform, which was developed by Synnex subsidiary VisionMax, is offered in three levels of integration: a fully-integrated option, where New Age serves the catalog and manages fulfillment; a microsite option in which the distributor manages an app store on the retailer's website; and an affiliate option, in which New Age manages the entire shopping process for the retailer and shares in the sales.
New Age president Fred Towns told TWICE there is no charge for website integration and that retailer's cost will be on a per transaction basis. The service will also store and maintain vendors' digital keys.
Towns added that Synnex ESD will reduce dealers' inventory, reinforce their roles as trusted consumer advisors, make their websites more "sticky," and establish them as a central software resource by providing customers with a wide range of titles and support.
For more information, contact VP Bob Culliton at (904) 273-0315 or [email protected].
Latest posts by Alan Wolf
(see all)