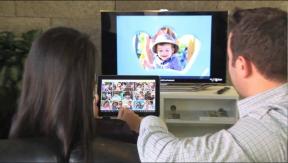 San Diego — Phil Molyneux, Sony Electronics U.S. president and COO, will become non-executive chairman of SEL, the company announced Monday.
At the same time, Michael Fasulo, Sony Electronics U.S. executive VP, advances to president, replacing Molyneux, and Toshifumi Okuda, currently senior general manager of the global marketing division in the home entertainment and sound business group of Sony Corp. Japan, becomes Sony Electronics deputy president.
The changes take effect Jan. 1 and come at a time when hedge fund manager Daniel Loeb, who has built up a more than $1 billion stake in Japanese mobile and internet giant SoftBank, has been agitating for an entertainment division sell-off at Sony. His funds' stake in Sony is reported to be 7 percent.
"Phil Molyneux, who has ably served Sony for more than a quarter century, came to SEL in 2010 with a specific mission: to transform the business in the face of daunting, industrywide challenges, reducing costs and streamlining operations," stated Kazuo Hirai, Sony Corp. president and CEO. "He accomplished those goals and laid a firm foundation for future growth. All of us at Sony are grateful for his dedicated service and passionate commitment to the employees he led for the past three-plus years."
Fasulo, who joined Sony in 1984 as a financial analyst, has served in various leadership positions, including senior VP of consumer sales, president of the media solutions company, president of e-Solutions LLC — where he launched Sony's online business — and chief marketing officer, leading the first-ever SEL integrated marketing campaign.
"Mike and Okuda-san's strong backgrounds in sales and marketing will serve them well as SEL puts renewed focus on customer relations to drive expansion of our business in the United States," said Hirai. "The industry continues to be challenged by economic conditions in the U.S. as it is elsewhere in the world, but I am confident that Mike and Okuda-san will build on the progress achieved by Phil and make SEL's future even brighter than its illustrious past."
Molyneux, who studied electromechanical engineering and computer technology, joined Sony in 1987 as a sales engineer in the United Kingdom. Before joining SEL, he helped expand Sony's semiconductor and component business in Europe followed by successful expansion of consumer electronics business during his tenure as managing director, Sony Central & Southeast Europe.
"I am pleased with the progress made at Sony Electronics over the past three years in terms of the transformation of the organizational capability and overall efficiency of the operation," said Molyneux. "With this new foundation in place and a new organizational structure in motion, I am confident that Sony Electronics is now on the path to long-term sustainable success. I am pleased to now assume the role of non-executive chairman at Sony Electronics, Inc."
"I am both humbled and honored to take on this critical role, and I have strong resolve to lead Sony in the U.S. to success," said Fasulo. "I am equally inspired by Hirai-san's confidence in me, and am very excited to be leading the folks I've worked with at Sony Electronics for many years. I look forward to Okuda-san's arrival and working as one team to rejuvenate this brand I love."
"There is no doubt that U.S. is one of the most important markets for Sony," said Okuda-san. "I am very much excited to work and align with Mike and all SEL employees to make Sony regain the leadership position in this important market."