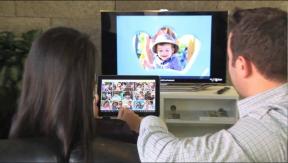 Newark, Calif. — Logitech joined the Windows 8 fray with the introduction of three computer accessories that are designed specifically for use with the upcoming OS.
The T650 wireless touchpad, Touch T620 mouse and Zone Touch T400 mouse are all engineered to replicate the touch-friendly interface of Windows 8. All use the company's Unifying technology, which enables users to pair up to six Unifying-capable devices with just one USB receiver.
The T650 wireless touchpad features a glass surface with multi-finger uses, including pinch-to-zoom, returning to the Start Screen, and charms activation. It is charged via USB and is said to have a one-month battery life. Suggested retail is $79.99.
The Touch T620 mouse ($69.99) builds off the company's M600 mouse that launched earlier this year. The mouse features an all-over touch surface with dedicated gestures. Two AA batteries can be used for a six-month life, or users can opt to use just one battery for a three-month life.
The Zone Touch T400 ($49.99) is geared toward the more beginner user. It takes on the design of a traditional three-button mouse but instead replaces the scroll wheel with a touch strip. Like the T650 touchpad, the touch surface is made of glass. Battery life is listed at 18 months with two AA batteries.
Mike Culver, brand development VP of Logitech, sat down with TWICE in September to demo the new products. Although Windows 8 products generally use Bluetooth for pairing, Culver said the company decided to stick with its Unifying technology because it has a better response time and doesn't have that "wake up" delay that's often found with Bluetooth accessories.
All will be available this month. Windows 8 launches Oct. 26.
Latest posts by Lisa Johnston
(see all)