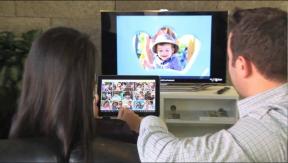 New York – Mel Karamzin will step down as Sirius XM CEO and relinquish his board seat on Feb. 1 after his employment contract expires, the company announced.
The move follows plans by Liberty Media to take control of SiriusXM.
"While we understand, we regret Mel's decision to pursue other interests and are grateful for his willingness to oversee a smooth and orderly transition," said John Malone, Liberty Media chairman.
The SiriusXM board formed a search committee to consider both internal and external candidates for the Company's next CEO.
SiriusXM has a strong foundation to build on for the future and there is a great team in place to keep the company moving forward. I am confident that SiriusXM's best years are ahead," said Karmazin.
He engineered the merger of the separate Sirius and XM satellite-radio services and then engineered a financial lifeline with Liberty in February 2009 to stave off bankruptcy during the nation's financial crisis.
Recently, Liberty asked the Federal Communications Commission (FCC) agreed to hear its request to take control of SiriusXM. Liberty saved Sirius XM from near-bankruptcy in February 2009 by agreeing to lend it up to $530 million in exchange for preferred stock that, when converted to common stock, would give it a 40 percent stake in the satellite-radio broadcaster.
This year, Liberty has been buying additional SiriusXM stock, owns 49.6 percent, and told the FCC that within 60 days of FCC approval to transfer control, Liberty will have purchased enough shares to own more than 50 percent of SiriusXM.
The FCC is seeking initial comments by Nov. 1 and final responses by Nov. 20.