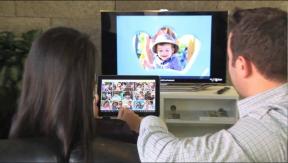 Arlington, Va. – Intel CEO Brian Krzanich will deliver the traditional preshow keynote at International CES 2014.
Krzanich, who took over Intel's helm this year from Paul Ottellini, will deliver his address at 6:30 p.m. on Jan. 6 in The Veneitian's Palazzo ballroom.
The keynote is part of the show's Tech Titans Keynote series, where CEOs present their vision for upcoming product revolutions. The additional speakers will be announced closer to the show, which will run Jan. 7-10 in Las Vegas, Nev.
The 2013 address was delivered by Qualcomm CEO Dr. Paul Jacobs.