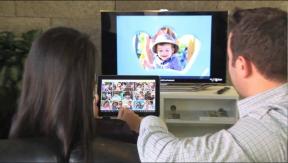 Scottsdale, Ariz. — Ingram Micro's Consumer Electronics division (IMCE) has announced a distribution agreement with Gunnar Optiks, the manufacturer of computer eyewear.
The joint partnership between IMCE and Gunnar expands the already extensive and successful IMCE gaming accessory line specifically in the PC gaming segment, according to the distributor.
Gunnar eyewear is said to enhance the optical performance to give users an immediate, noticeable, visual advantage. Their patented computer glasses combine form and function with style to reduce eye fatigue and stress commonly associated with Computer Vision Syndrome and Digital Eye Fatigue, the distributor said.
Gunnar Optiks i-AMP lens technology gives computer users better performance and a visual advantage in the short term while reducing wear and tear on eyes in the long term. Working with the eye, optic nerve and brain to enhance the viewing experience, this patented technology allows digital users to see more clearly, absorb and process more than with the naked eye.
The initial IMCE product lineup will include best sellers from both Gunnar's product categories including Advanced Computer and Advanced Gaming Eyewear. Tim Coakley, merchandising and vendor management VP for IMCE, stated, "Gunnar's commitment to become the leading provider of visual ergonomic computer glasses to digital users worldwide is appealing to IMCE's discriminating customer. As a result, our partnership with Gunnar meets the increased demand for a high-quality eyewear solution that protects the consumer's vision from one of the most respected providers in the industry today."
Gunnar's computer eyewear line will be available to IMCE customers on July 15 through IMCE's website at IMCE.com or by contacting a sales associate at (800) 733-6766
In addition, product information is available at Gunnars.com.