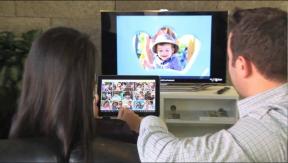 Scottsdale, Ariz. – Ingram Micro's Consumer Electronics Division (IMCE), has announced as agreement to be a key distributor for Skullcandy's gaming headset.
The joint partnership between IMCE and Skullcandy expands the already extensive and successful IMCE gaming headset line for both console and PC gaming, the distributor said.
Tim Coakley, merchandising and vendor management VP for IMCE, stated that "In an effort to continue as an industry leader in gaming headset distribution, IMCE is always looking for additional ways to bring value and increased product offering to our customers. As a result of our new partnership with Skullcandy, IMCE is able to offer one of the most recognizable brands in the headset industry today but also projects to being a key factor in keeping the positive upward momentum IMCE has enjoyed within the gaming category year over year."
Skullcandy's gaming headset line is currently available to IMCE customers through IMCE's website at www.imce.com or by contacting a sales associate at (800) 733-6766. IMCE's expertly-trained sales and service professionals are available to process orders between 6 a.m. to 6 p.m. PST, Monday through Friday. Customers can place orders through IMCE's website at www.imce.com 24 hours a day, 365 days a year. In addition, extensive product information is available at www.skullcandy.com.