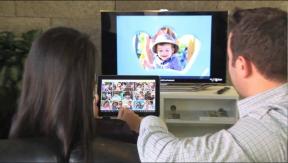 New Smyrna Beach, Fla. — Dr. Ian Ross, the former president of Bell Laboratories who oversaw advances in transistors and microchips, died last week at his home here. He was 85.
Under his watch, Bell Labs research teams furthered field effect transistors, which became a mainstay of integrated circuits, and developed a method of growing the silicon crystals used to make super-thin semiconductor wafers, which led to a new generation of faster computers, microprocessors and switching systems.
According to the New York Times, Ross also led Bellcomm, a Bell unit formed to plan Apollo moon missions and whose tasks included determining whether the lunar surface could support the weight of a landing craft.
He is survived by his wife Christina Leinberg, and two children and two grandchildren.
Latest posts by Alan Wolf
(see all)