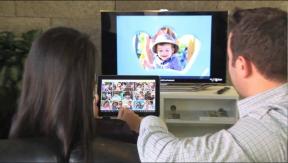 Los Angeles — The Digital Entertainment Group (DEG) announced Wednesday the incoming board members and officers for its 17th year of promoting content and technologies for the home entertainment industry.
The DEG's voting member companies recently elected a new board of directors to serve for the 2013 to 2014 fiscal year (Aug. 1 to July 31).
New to the board are Sofia Chang of HBO Home Entertainment, Tom McDonough of Intel Media Services and Darren Stupak of Sony Music Entertainment.
The five members of the DEG steering committee are entering the second year of their two-year term.
The steering committee is comprised of a president, two VPs, a secretary and a chief financial officer.
The officers are responsible for providing leadership and oversight of the DEG's agenda, which currently focuses on support of emerging home entertainment platforms.
"Under the direction of the new board, the DEG is looking forward to supporting the industry's key initiatives to advance home entertainment," said Amy Jo Smith, DEG executive director. "These include promotion of Blu-ray Disc, connected devices and other digital delivery options, including UltraViolet."
The 2013-14 DEG steering committee includes the following:
president: Ron Sanders, Warner Bros. Worldwide Home Entertainment Distribution president;
VP: David Bishop, Sony Pictures Home Entertainment Worldwide Home Entertainment president;
VP: Craig Kornblau, Universal Studios Home Entertainment, president;
secretary: Mike Dunn, Twentieth Century Fox Home Entertainment president; and
chief financial officer: Steve Beeks, Lionsgate president and co-chief operating officer.
Board Members:
Bill Sondheim, Gaiaim Vivendi Entertainment president;
Sofia Chang, HBO Home Entertainment executive VP and general manager;
Tom McDonough, Intel media services, general manager;
Tim Alessi, LG Electronics new product development director;
Blair Westlake, Microsoft media and entertainment group corporate VP;
Gene Kelsey, Panasonic sales support/training director;
Dennis Maguire, Paramount home media division home entertainment worldwide president;
Marty Gordon, Philips Electronics VP;
Eric Anderson, Samsung Electronics content strategies VP;
Mike Lucas, Sony Electronics home division senior VP;
Darren Stupak, Sony Music Entertainment U.S. sales executive VP;
Ron Smith, Toshiba America Information Systems digital products division marketing VP;
Jim Belcher, Universal Music Group advanced technology and production VP; and
Lori MacPherson, Walt Disney Studios global product management executive VP.
Latest posts by Greg Tarr
(see all)