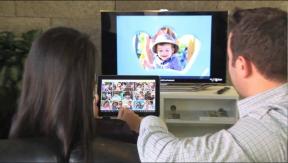 Rockleigh, N.J. — Crestron has promoted technology VP Fred Bargetzi to chief technology officer.
A 25 year-Crestron veteran, Bargetzi will continue to oversee the technology and engineering aspects of the business.
He has served in a number of key positions in the company, beginning as an applications engineer to going on to create and manage a wide variety of departments, including technical sales, training and R&D.
Bargetzi has been responsible for leading Crestron's technology strategy in key areas, including the new enterprise class .NET control platform, UI and mobile applications, and the DigitalMedia product line.
His current title as chief technology officer combines his engineering expertise with his passion for the business, and "solidifies his role in helping drive Crestron's success into the future," the company said.
"The potential for our business today and in the future is incredible. We have an amazing engineering team with world-class talent, and working together we can ensure the company's continued leadership role in technology," Bargetzi said.