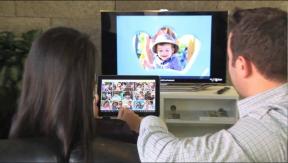 New York – Low pricing will help keep consumer electronic market revenue for manufacturers just barely above water for 2012, according to IHS iSuppli.
Jordan Selburn, senior principal analyst for consumer platforms, is forecasting a 1.4 percent increase in sales this year by OEMs as these companies zero-in on attracting customers with low-ball pricing.
Selburn expects OEM factory revenue to top out at $361 billion, compared with the $356 billion garnered in 2011. Sales during the holiday selling season kicking off on Black Friday will be a bit brighter, rising 2.2 percent to $96 billion.
Adding to the gloomy news, iSuppli expects most of the growth to be limited to a few product categories, namely LCD TVs, digital set-top boxes and consumer appliances. Selburn said LCD TV growth will come on higher average selling prices even as overall shipments decrease.
Categories not expected to show growth are plasma and rear-projection TVs, video game consoles, DVD and Blu-ray players, portable media and MP3 players, home audio systems, e-readers and camcorders.
Continuing poor economic conditions worldwide are the primary reason for the 1.4 percent gain.
To help keep prices down, iSuppli said, OEMs are focusing on offering evolutionary change to current products instead of releasing entirely new devices.