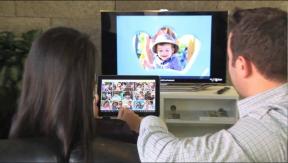 New York – Best Buy has remodeled and reopened three more Minnesota stores featuring its new "connected" format in time for the holiday rush.
The new additions bring to 23 the number of new-concept stores in the North Star state, and plans call for chain to open about 50 of the connected locations across the country during its current fiscal year, which runs through January.
Best Buy said the format offers "a new way to shop" by allowing consumers to touch, feel, compare and try live devices, and by demonstrating the interplay between various product categories.
Key sections in select stores include Pacific Kitchen and Home, offering a vast assortment of entry-level to luxury majaps; Magnolia Design Centers, the company's custom install and premium A/V business; and, located at the center of the store, Geek Squad Solution Central, for tech support and repairs.
In August, Best Buy U.S. president Mike Vitelli said customer and employee reaction to the first batch of new-format stores has been positive, as have comp sales and services growth. The gains were fueled in part by a new operating model that provides incentives and training for associates, supervisors, sales coaches and assistant managers to focus on the more profitable services, connectivity and home categories.
Latest posts by Alan Wolf
(see all)