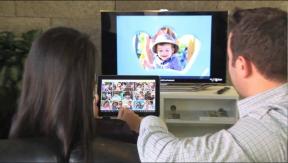 Framingham, Mass. — Dr. Amar Gopal Bose, audio industry pioneer and founder of Bose Corp., passed away at age 83.
Dr. Bose, who was company chairman, founded his namesake company in 1964 when he was a professor of electrical engineering at the Massachusetts Institute of Technology (MIT).
He received his bachelor's and master's degrees and a doctorate, all in electrical engineering, from MIT, which asked him to join the faculty in 1956. He accepted with the intention of teaching for no more than two years, MIT said on its website, but Dr. Bose continued as a member of the faculty until 2001.
In the 1950s, Dr. Bose determined that loudspeakers didn't deliver what he described as natural sound, and in 1956, he began to conduct extensive research into physical acoustics and psychoacoustics, the company said. The research led to the development of patents in acoustics, electronics, nonlinear systems and communication theory.
Dr. Bose's research ultimately led to the formation of Bose Corp. (See the blog by senior editor Joseph Palenchar for Dr. Bose's thoughts on how he came to launch his company and his initial experiences in the home audio industry.)
Today, Bose employs 10,000 people worldwide and posts revenues of more than $2.8 billion, a spokesperson said.
In 2011, Dr. Bose gave the majority of Bose stock to MIT in the form of nonvoting shares, MIT said. Dividends from those shares are used by MIT to advance MIT's education and research mission. MIT cannot sell its Bose shares and does not participate in company management or governance, MIT said.
"Dr. Bose founded Bose Corporation almost 50 years ago with a set of guiding principles centered on research and innovation," said Bose president Bob Maresca. "That focus has never changed, and never will. Bose Corporation will remain privately held and stay true to Dr. Bose's ideals. We are as committed to this as he was to us."
Maresca continued, "Today and every day going forward, our hearts are with Dr. Bose, and we will do everything we can to make him proud of the company he built."
MIT president L. Rafael Reif called Dr. Bose "an exceptional human being and an extraordinarily gifted leader." Dr. Bose "made quality mentoring and a joyful pursuit of excellence, ideas and possibilities the hallmark of his career in teaching, research and business," Reif continued. "I learned from him, and was inspired by him, every single time I met with him. Over the years, I have seen the tremendous impact he has had on the lives of many students and fellow faculty at MIT."
In the audio industry, Dr. Bose was a contrarian who spoke out against the common wisdom in loudspeaker design and how speaker performance should be measured. In 2007, he recalled that he bought his first hi-fi system solely on the basis of products specs and without listening to it. He said he was thoroughly "embarrassed" by his choice when he took it home and turned it on. "I had no interest in acoustics," but the system "had about the best specs available." The disparity became "a problem that began to obsess me," he said.
The company's first products were not home audio speakers but were high-power amplifiers built under U.S. military contract to convert battery power to AC in aircraft and submarines. The company's first product for the home arrived in 1968 with the launch of the 901 Direct/Reflecting speakers, whose blend of reflected and direct sound was promoted as delivering "an unprecedented similarity to a live musical performance," the company said. Bose entered the professional audio field in 1972, and in the early 1980s, Bose launched the world's first factory-installed sound systems designed for specific car models, tailoring the systems to each vehicle's unique acoustics.
In 1986, Bose introduced its first noise-canceling headphones for commercial applications, leading to products for military applications, pilots and consumers, the company said. The company also became a major factor in table radios.
In home audio, Bose was an early advocate of simplifying the set-up of hi-fi equipment by packaging speakers and electronics into a single purchase, making it unnecessary to shop for individual components and designing the components to work together in an optimal manner. Dr. Bose later carried this concept through to prepackaged home-theater systems, which later accounted for a significant portion of home-audio industry sales as other companies developed their own systems.
Dr. Bose's company also pioneered the concept of unilateral retail pricing in the home audio industry well over a decade ago before TV manufacturers adopted the policy in recent years. He was also aggressive in suing competitors over intellectual property and trademarks. Targets included Consumer Reports, Harman and CEDIA.
Dr. Bose was a member of the Consumer Electronics Association Hall of Fame, Fulbright Postdoctoral Scholar, a member of the National Academy of Engineering and the American Academy of Arts and Sciences, and a fellow of the Institute of Electrical and Electronics Engineers. He was born in 1929 in the U.S.
Information on funeral services was unavailable.