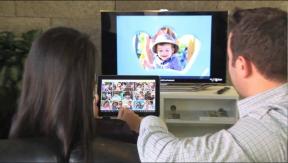 Seattle – Amazon.com is bringing in a whole bunch of helpers for Santa this holiday season.
The No. 1 online-only merchant said it is hiring 50,000 seasonal workers at its fulfillment centers across the U.S. this quarter.
"Temporary associates play a critical role in meeting increased customer demand during the holiday season," said Amazon global customer fulfillment VP Dave Clark. He said thousands are expected to stay on after the holiday rush in full-time positions.
Amazon operates 40 distribution centers across the country.
Amazon's seasonal staffing levels are in line with other leading retailers, including Walmart, which is also hiring 50,000 temps; Toys "R" Us, which is taking in 45,000; and Best Buy, which is bringing 24,000 on board.