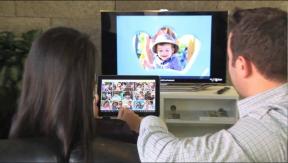 Philadelphia — National majap and CE distributor Almo has opened a second warehouse at its corporate campus, here, to house luxury appliances and returns.
The new distribution facility features 120,000 square feet of high-bay space and 12 dock doors, raising the company's total Philadelphia warehousing capacity to 275,000 square feet and 30 truck docks.
As part of the planned expansion, Almo's original distribution center was outfitted last year with an automated pick/pack/ship system for smaller products, while the new facility is equipped to handle large-format items.
Almo president/COO Warren Chaiken said it became necessary to expand the company's Philadelphia operations to meet its growing customer service commitments. "When planning for this new warehouse we took into consideration the ever-expanding needs of our customer and vendor partners, creating a facility that is able to service the entire East Coast with a broader and deeper complement of products," he noted.
The Philadelphia facility is one of eight regional distribution centers the 67-year-old business operates across the U.S., for a total of more than 1.5 million square feet of warehouse space.
Latest posts by Alan Wolf
(see all)