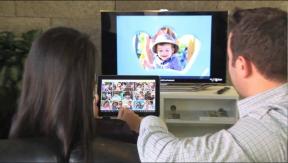 Long Island City, N.Y. – Aereo, the Cloud-based service that delivers local broadcast TV stations to handheld devices, said Thursday that it will release its first Android app through the Google Play store, on Oct. 22.
The app, which will be released in a public beta, will be available to Aereo members in markets where the service has previously launched – New York, Boston, Atlanta, Salt Lake City, Miami, Houston and Dallas.
Aereo said the Android app will be compatible with devices running Android operating system 4.2 or higher.
Aereo members will also be able to connect a Roku box to their Aereo account using their Android device.
"We know consumers have been waiting a long time for an Aereo Android app and today, we're happy to announce its release later this month," stated Aereo CEO and founder Chet Kanojia. "At Aereo, we believe consumers should have more choice and control over how they watch television and a big part of that is expanding the universe of devices that they can use to access Aereo's technology. This year, our focus has been on growing our footprint across the country. It's been an exciting year for the Aereo team as we've expanded beyond the east coast and into the south and west. Our future is bright and we remain as committed and passionate as ever to creating innovative and simple to use technology for our consumers to access live TV online."
The technology enables pausing, rewinding and fast-forwarding any program being watched live, or saving a program for future viewing.
Aereo's technology is supported on iPad, iPhone, iPod Touch, Chrome, Internet Explorer 9, Firefox, Safari, Opera, AppleTV (via AirPlay) and Roku devices.
The company said it will launch additional cities throughout the remainder of 2013 and into 2014.
Apps are free to download, and Aereo membership fees begin at $8 per month, for access to Aereo's Cloud-based antenna/DVR technology and 20 hours of DVR storage.
For an additional $4, consumers can upgrade to 60 hours of DVR storage for a total of $12 per month.
Consumers who join Aereo get the first month of access for free.
Latest posts by Greg Tarr
(see all)