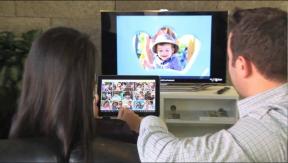 New York — Acer today added to its S series of high-end Ultrabooks with the introduction of the S7.
The S7, which joins the S3 and S5 in Acer's lineup, will come in three flavors with two of the models sporting a 13.3-inch display for the first time.
All three feature FullHD touchscreens and a newly designed hinge mechanism that will maintain the display's proper angle by resisting the force of a finger's push, said Eric Ackerson, Acer's senior product marketing and brand manager.
On the two higher-end models, the screen can be pushed flat back onto a surface, allowing it to be used as a tablet, he added.
All three will ship on Oct. 26, the day after Windows 8 becomes available.
The flagship S7-391-9886, $1,649, has a 13.3-inch display and is powered by an Intel Core i7 processor, a 256GB solid-state drive (SSD) and 4GB of DDR3 memory. It weighs in at 2.86 pounds.
The S7-391-6810, $1,399, has the same features as its more expensive counterpart except for featuring a Core i5 processor and a 128GB SSD.
The two 13.3-inch models come with an optional externally attached battery that will double battery life to 12 hours, Ackerson said.
The S7-191-6640, $1,199, has an 11.6-inch display, but otherwise its components mirror those in the midpriced model. It does weigh slightly less at 2.29 pounds.
The S7 will sell in stores and online, but Ackerson expects the majority of sales to take place on the web. He explained that has been the case with the S3 and S5 as Ultrabooks customers tend to know exactly what they want and do not need to see the computer in person to make a purchasing decision.