Remember Quirky, the crowdsourcing start-up responsible for Wink, GE Appliance's Aros smart AC, and all manner of, well, quirky cable and power accessories?
The GE-backed incubator went belly-up in 2015 following mounting losses and product misfires, but was quickly scooped up by private-equity group Q Holdings.
Now, after a year-and-a-half of reorganizing, New York-based Quirky is back on track with a new management team that's marrying the best ideas of the legacy business to a new go-to-market model designed to avoid the pitfalls of the past.
TWICE caught up with recently appointed Quirky president Gina Waldhorn, who brought us up to speed on the company's resurrection.
TWICE: Remind us, what was/is Quirky's premise?
Quirky was founded in 2009 by Ben Kaufman with $200 million in venture funding as a community-led invention platform. Anyone could submit an idea, and community members would collaborate on design and product features.
Quirky would take the best ideas and move them into development, and share royalties with the inventor and the community. About 150 products and 700 SKUs were produced across multiple categories, including electronics, office supplies, kitchen and bath, pets and automotive, and about $11 million has been given back to the community.
TWICE: That sounds great. What went wrong?
The company did $100 million in sales but didn't make any money. It handled tooling and manufacturing, and there were quality-control and pricing issues. It was tough to get price points down to a reasonable level without anyone onboard having any expertise in any one product category. Plus they found working with inventors and dealing with royalties difficult.
Eventually it ran out of runway, but there was a lot of stuff in the pipeline and it took us months to sort things out.
TWICE: So how is the new Quirky different?
The new owners, all private investors, come from a variety of backgrounds — manufacturing, apparel, e-commerce — and we pivoted away from the manufacturing model and sold off the equipment. Now we're bringing in manufacturing partners to pick up products from their respective categories, making it a super turnkey operation.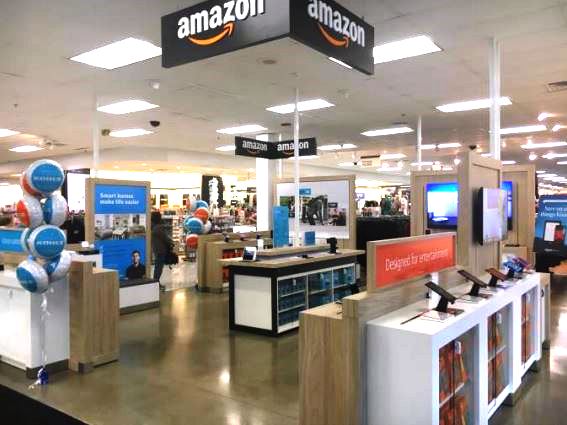 Inventors are featured on product packaging, and a hat tip (and a portion of the royalties) is given to contributors, or "influencers," who helped shape the device's design. Seen here: the Powershell folding work light, conceived by Peter Goncalves of Trumbull, Conn.
TWICE: How does the process work?
It starts with a submission. Patents aren't necessary; most of what comes in are just really basic ideas. We work with tens of thousands of inventors. Some are hardcore inventors, mechanical engineers, although most are not professionals. We've collected 305,000 submissions to date.
A submission is posted with pictures and a description of the product, which goes out to the community so they can begin suggesting improvements. You could have 700 people, or "influencers," add to an idea.
Quirky will refine the design, and can help with product manuals and packaging, but we leave the manufacturing to our partners.
The products can be sold under the Quirky name, or under our partners' brands with "Powered by Quirky," and a picture of the inventor appears on the back of the box, along with the number of influencers who contributed to its development.
Royalties are split between Quirky and the inventor — each gets 1.5 percent of revenue — and inventors determine what percentage of their share goes to the community and to which individual contributors.
TWICE: Are Quirky products currently on the market?
Yes, we released our first round of products on June 1, in 100 categories and sub-categories. You can find them at Lowe's, Home Depot, Walmart, Target and on Amazon. They're also available through our online Quirky Shop, at Shop.Quirky.com.
TWICE: What's your background? What prepared you for this role?
I have an ad agency and marketing background, and co-founded Evol8tion, which connects the worlds of big, blue-chip brands with technology start-ups.
TWICE: What's next for Quirky?
We want to spread the word about Quirky to the manufacturing audience to grow our partnership network, and to also reach consumers and inventors.
Latest posts by Alan Wolf
(see all)