Los Angeles, CA, December 15, 2021 — For more than a decade mix engineer Mitch McCarthy has built a reputation in the industry for his ability to cut to the core of pop's emotional pull, creating crucial mixes for artists like Conan Gray, Bebe Rexha, Ben Platt, Melanie Martinez, and his most recent work on Olivia Rodrigo's Grammy-nominated album 'Sour', including its inescapable lead single 'drivers license'. His keen ear for detail and finely tuned workflow has allowed him to expertly balance the rapidly evolving sonic landscape of Top-40 with the speed and fluency required by today's producers in the music industry. To ensure that he can consistently deliver on pop's rapidly changing sonic ambitions, McCarthy has developed a trusted blend of analog and digital tools in his workflow and relies on Amphion One18 speakers for his primary monitoring needs.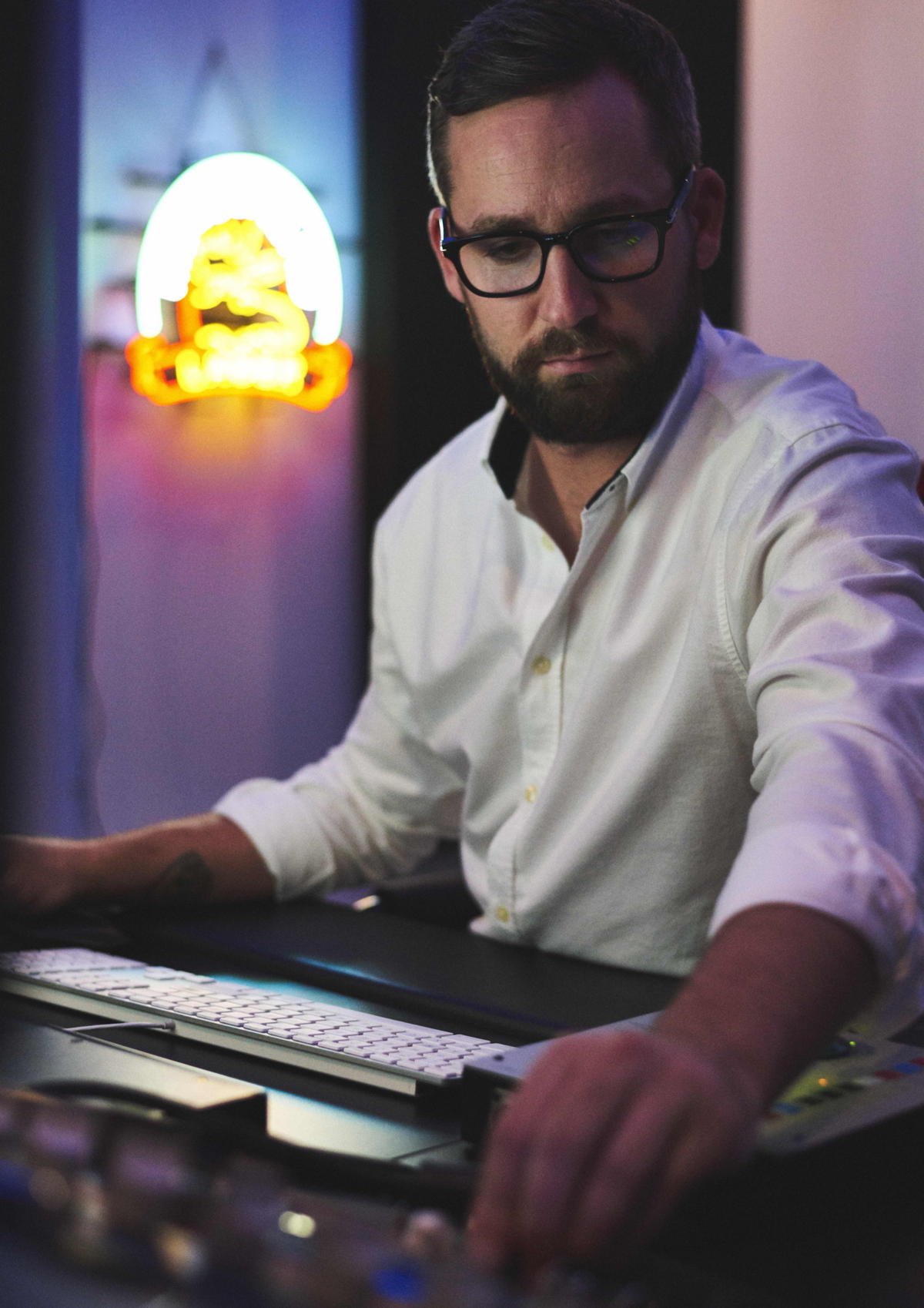 Make it better, but don't change anything!
At the center of McCarthy's career as a mix engineer is the relationships that he has developed with music producers, ones that he says has replaced the traditional role of A&R managers when it comes to interfacing with artists. Developing trust with these producers and artists comes down to the ability to deliver results quickly that speak to their original visions while still adding the crucial finishing touches to a track. "It's a fast-paced industry that requires you to work quickly without losing sight of any of the important details," he said. "You really have to learn to trust your instincts and develop a sense of the bigger picture from the moment you hear a track."
Pop music in the 2020s is often a study in contrasts, with artists and producers embracing seemingly conflicting production impulses in order to push the boundaries of the modern sonic landscape. These songs are often also worked on by large production teams with multiple producers and mix engineers. A major part of McCarthy's work balances all of these details without radically altering them. "A lot of these songs have been worked on for a long time and the artists and producers are attached to how they sound, but still need a fresh perspective," he explained. "That's the daily challenge for any mix engineer – 'How can you make it better without changing anything'?"
McCarthy balances these impulses by focusing on the aspects that bring out the dynamics of the song and give proper focus to the vocals, things he sees as universal to the success of any track in the pop realm. "It's a really fascinating time for music right now because you see these maximalist production techniques matched with more intimate, lo-fi sounds within the same tracks," he said. "The key to mixing music like that is to focus on bringing the vocals forward and emphasizing the dynamics in the track. Those are the elements that connect with the listener and you really need to be able to hear all of that to make it work."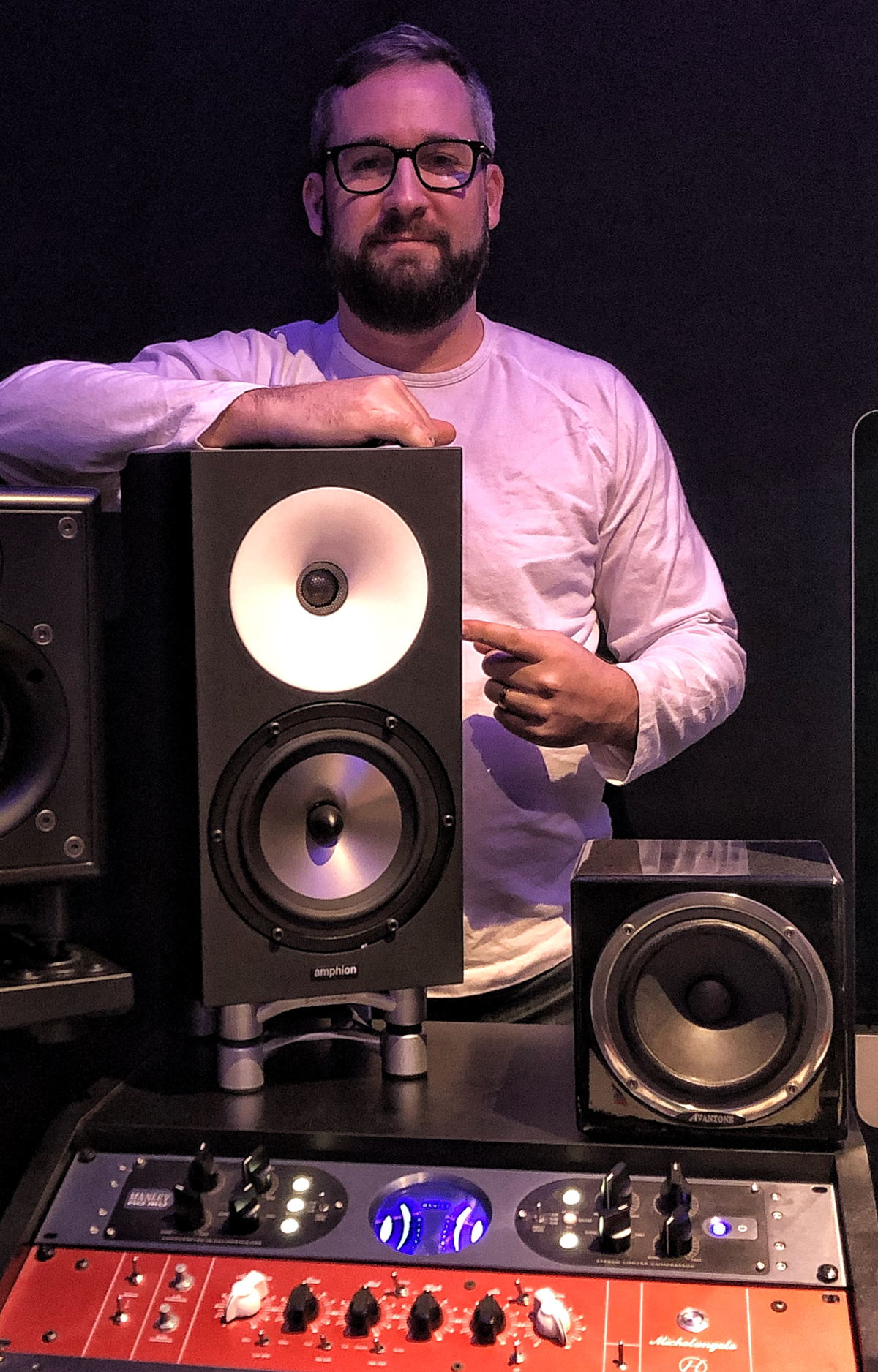 Game-time decisions
Given that these projects often have short turnaround times, McCarthy says that he needs to be able to trust his ears and focus on the decisive elements in each track in order to create his initial mixes. He began using Amphion when he realized how closely they matched his priorities as a mix engineer. "I connected with Amphion because of how true to the source they are – you know exactly what you are hearing and can see what the bigger picture is right away," he said. "They really shine when it comes to vocals and micro-dynamics."
"Ultimately, they've allowed me to work more quickly and trust the decisions I'm making, meaning that I'm much more confident in the mixes I'm sending back to artists and producers."
With most mix engineers working completely remotely at this point, McCarthy says that mix translation is more important than ever before. The diversity of listening devices from producer, to artist, to fan can be challenging, but ultimately are a test of the effectiveness of the song itself. "In a great pop song, you want to feel the emotional without technically hearing the sonic changes I'm making– those are the kind of details that need to translate the most," he said. "Mixing on Amphion I've been able to make those decisions knowing that my mixes translate immediately regardless of the listening device."
"I always know it's going to sound right, and that makes all the difference for these artists and producers," he concluded. "They've changed the game for me."
For more information about Mitch McCarthy, please visit: https://jaxsta.com/one-sheet/mitchmccarthy
For more information about Amphion, please visit: http://amphion.fi/create/
About Amphion
Amphion Loudspeakers Ltd. was established in 1998. We design and build loudspeakers that are characterized by honest and accurate sound reproduction. Precise driver integration ensures world-class imaging and phase coherency. Controlled dispersion technology helps achieve more stable results in a variety of room acoustics. All products are handmade in Finland (and the Amphion amplifiers are assembled in Finland) to ensure enduring listening quality.
Latest posts by Hummingbird Media, Inc.
(see all)