Wearable Technology That's Stylish and Functional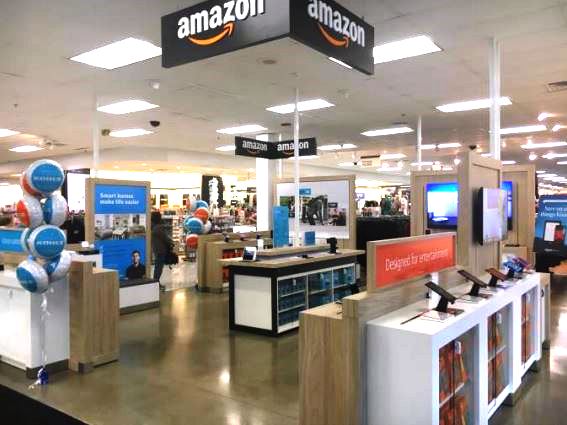 Carry-all takes on new meaning with clutch, wireless speaker and speakerphone in one
MIAMI – November 10, 2014 – Stellé Audio®, a California-based company recognized for breaking rules in the fashion and technology industries, today announces the new Mini-Clutch Speaker™, the latest addition to the Stellé Audio collection of audio products that are the ultimate blend of high-end design and exceptional sound quality. The Mini-Clutch Speaker™ is a stylish, functional clutch that incorporates a wireless speaker and speakerphone, and opens to reveal a mirror and room for daily essentials. The perfect conversation-starting accessory for parties, weekend getaways or nights out, the lightweight Mini-Clutch wirelessly streams audio with high-quality Bluetooth®, bringing the party and music wherever you go.
One of the pioneers of the wearable tech industry, Stellé Audio's original Audio Clutch was the runway's first high fashion audio handbag, making an appearance at New York Fashion Week 2012. This wireless Bluetooth® speaker in the form of a clutch was designed as an official accessory in Rebecca Minkoff's spring 2013 Collection. Since then, Stellé Audio has continued to deliver groundbreaking wireless audio products to women, such as the DwellStudio Pillar Wireless Speaker and the new Mini-Clutch, which brings added functionality and a new look to the original Stellé Audio clutch design.
The new Stellé Audio Mini-Clutch speaker seamlessly combines fashion and technology, and comes in three designs for every occasion: the Dazzling Diamond ($199) is perfect for a fancy night out or adding bling to your outfit, the Blue Love ($149) offers a fun graffiti-inspired design ideal for teens and creatives, while the Metallic Purple ($149) with gold accents is the perfect addition to any day-to-night ensemble. The Mini-Clutch comes with a removable chain link strap to wear as a shoulder bag or cross-body purse, and an interchangeable wrist bangle so you are able to personalize every outfit in your wardrobe. Upon opening the clasp, you'll discover a designated area for must-haves such as credit cards, your cell phone and lipstick, as well as a built-in mirror so you're always prepared for touch ups on-the-go.
The Stellé Audio Mini-Clutch has simple-to-use speaker controls for listening to music wirelessly no matter where you are. A built-in speakerphone and mic for chatting on-the-go also make it easy to take calls anytime, anywhere. The Mini-Clutch effortlessly pairs with any Bluetooth®-enabled device, including smartphones, tablets and computers, while a powerful six-watt stereo digital amplifier delivers optimal audio performance. Non-Bluetooth® devices are also able to enjoy the same powerful sound via an aux-in jack. The Mini-Clutch's lithium-ion rechargeable battery provides up to 15 hours of playback and can even deliver an emergency charge to phones running out of battery.
"The Mini-Clutch speaker is designed to appeal to the fashion-conscious female who wants all her essentials in one place while enjoying her favorite music or chatting with friends," said Anna Perelman, CEO and co-founder of Stellé Audio. "In this market, we know women are adopting technology devices at a faster rate than men, yet the technology industry is still lagging in keeping up with the modern woman. Our company caters to fashionable females by putting design and aesthetics first, and then integrating the highest quality audio technology through smart engineering. This is absolutely key in creating truly wearable technology."
Stellé Audio Mini-Clutch Features
Premium sound
Designed to be both lightweight and portable for any stylish occasion
Includes interior with credit card slots and room for essentials like lipstick
Pocket that fits mobile devices up to 5.5″x2.75″ including iPhone 6
Contains a built-in mirror for easy on-the-go touch ups
Wirelessly streams high-quality audio to any Bluetooth®-enabled device including smartphones, tablets and computers
Contains a built-in speakerphone for chatting on-the-go
Offers voice prompts and easy setup and pairing
Offers a removable chain link strap for shoulder bag or cross-body purse wear
Contains interchangeable bangle for wristlet wear
Features a 15-hour rechargeable battery
Offers emergency charge for USB enabled devices, such as mobile phones
Connects to non-Bluetooth® devices via AUX cable (included)
Dimensions: 6.4" (W) x 4.3" (H) x 2.9" (D)
Available in Dazzling Diamond: $199; and Blue Love and Metallic Purple: $149
The Mini-Clutch Speaker is now available at www.stelleaudio.com.
Anna Perelman, CEO and co-founder of Stellé Audio is an accomplished woman in technology who's pushing the boundaries as a leader in the fashion wearable technology space through Stellé Audio's new innovations.
CHEAT TWEET: Carry-all takes on new meaning w/ the NEW @StelleAudio Mini-Clutch Speaker. It even opens up w/ room for your fave items! [Include bit.ly to store]
Media members interested in more information, interviews or high resolution images may contact [email protected].
About Stellé Audio
Stellé Audio® is leading the way in audio technology with wireless products that are the perfect union of sound and style. Stellé Audio's® award-winning products bridge the gap between technology and design, creating elegant, fashion-forward audio products. Delivering premium sound, Stellé Audio incorporates wireless technology for easy pairing with any Bluetooth-enabled devices. The collection of chic, wireless audio solutions fit easily into any lifestyle, at home or on the go.
Stellé Audio® was founded in 2012 in Newport Beach, Calif, by award-winning audio, industry veterans, proven entrepreneurs, and husband and wife team, Anna Perelman and Wayne Ludlum. The company was built on the philosophy that there should be a union between form and function and that audio products should be a perfect marriage of high-end design and exceptional sound quality. CEO Anna Perelman is a featured expert and speaker on how to bring style and fashion to the tech industry.
For more information on Stellé Audio, please visit http://www.stelleaudio.com/.
Follow Stellé Audio on Social Media
Facebook: facebook.com/stelleaudio
Twitter: @stelleaudio
Instagram: instagram.com/stelleaudio
Pinterest: pinterest.com/StellePRgirl/
Tumblr: stelleprgirl.tumblr.com/
YouTube: youtube.com/user/StelleAudioCouture
###