At first glance, observers (i.e., family and friends) might think a business trip to Hollywood would be filled with sun and fun.
Well, there was that at New Age Electronics' sixth annual Retail Dealer Summit, held last week in Los Angeles. But more important, the national IT, CE and gaming distributor also served up copious amounts of actionable consumer insights during a half-day of marketing presentations.
Kicking off the program was New Age president Fred Towns, who described CE consumers as "a generational melting pot" comprised of tech-resistant seniors, status-conscious boomers and GenXers, and a rising millennial base that's perfectly at home with the latest innovations.
Among the latter, expect continued development of "Star Trek"-inspired voice-command devices (think Amazon Echo), while retailers can and should be utilizing in-store sensory stimulation, including virtual reality, to drive traffic and enhance the shopping experience, Towns said.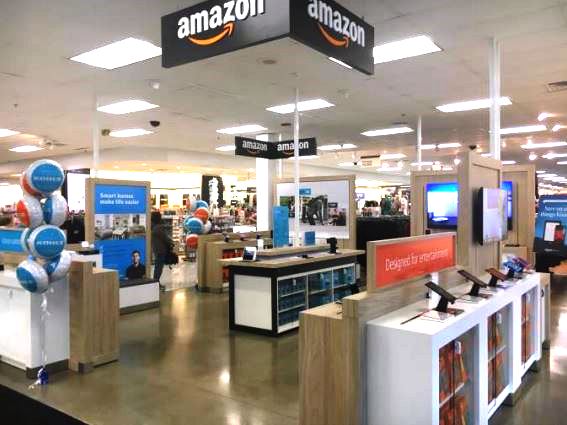 New Age president Fred Towns kicked off the general session.
Retailers must also be omnimarket proficient in order to offer a proverbial endless aisle of merchandise and deliver it quickly. To that end, New Age provides a virtual assortment that can fill in color or spec options that are missing from the store shelf, and has begun testing same-day delivery in five markets, Towns noted.
Towns also reminded the assembled dealers and vendors that consumers should be considered by gender as well as by age group; that women yield considerable buying power; and that marketers must be sensitive to her tech needs and choices.
Next up was Kevin Murai, president/CEO of New Age parent Synnex, who reminded the audience that despite past pundit prognostications, brick-and-mortar is very much alive, and remains "the catalyst" for omnichannel shopping.
Nevertheless, 70 percent of consumers say mobile commerce is "an extremely important part" of the shopping experience, while those who use more than one channel to shop offer 30-percent greater lifetime value than those who shop via a single channel, he said.
To help win the omni-channel shopper, retailers should leverage data analytics — a core skill set of Synnex — in order to present the right assortment, and to sell it in the way that customers want to buy it.
And what will that assortment look like in the near term? Murai said big opportunities lie in home automation, wearables and home appliances, which represent a refresh of legacy technology that's assembled in new ways using sensors and other IoT approaches.
Other presenters included:
*Author, historian, economist and demographer Neil Howe, who showed how consumers' relationship with technology differs by generation; how their tech views are determined by how they view life, based on the era they grew up in; and how harnessing this understanding can present a powerful marketing tool.
*Female marketing expert Tamara McCleary, founder/CEO of Thulium, who stressed that "Pink is not a marketing plan," and noted that 70 percent of millennial women consider shopping a form of entertainment; 88 percent use mobile phones to shop; and that 45 percent of all women are video-game players.
*AARP chief strategy and innovation officer Terry Bradwell, who reminded attendees that boomers grew up in an analog world, so the technology they're offered shouldn't be overly complicated.
*Keynoter Stephanie Dismore, VP/general manager Americas for HP, who described how the lines between commercial and consumer PCs are blurring as millennials demand higher-end models in new form factors.
*Shawn DuBravac, chief economist and research director for the Consumer Technology Association (CTA), who assured all that although the industry is experiencing "a tough and trying environment, there will be extraordinary opportunities over the next 15 years as the push toward digitization continues."
Specifically, he acknowledged that the economic recovery has been narrow, with 20 percent of consumers accounting for a third of A/V spending and 50 percent of any spending increases — meaning that retailers who catered to the great middle suffered.
The good news though, is that tech is taking a growing share of durable goods spending, and that the market will expand significantly over the next 15 years as sensor-embedded, AI-infused products and related services supplant legacy CE devices, DuBravac said.
See: Industry Reaching A "Pivotal Point" In Tech
Among the latter: VR and AR eyewear, which will quadruple in unit volume this year, as well as IP/Wi-Fi cameras, smart locks and smart smoke detectors, each of which have already broken the 1 million-unit mark in annual sales.
To help fuel the trend, New Age has added Zeiss Multimedia Devices' new VR One Plus virtual reality headset to its line card, and has expanded its educational portfolio with the addition of hardware start-up LittleBits, whose magnetized, kid-friendly snap-together parts can be crafted into myriad kinetic creations without wiring, soldering or programming.
"We are excited to offer a new product line that promotes STEM and STEAM-based learning [science, technology, engineering, art and mathematics], and are pleased to give retailers and educators additional options in this category as we approach the back-to-school and holiday buying seasons," Towns said of the latter.
Of the new Zeiss pact he added, "Virtual and augmented reality is a category we are monitoring closely and providing retailers with innovative new options in, which is especially critical as we approach the holiday buying season."