Starpower Home Entertainment Systems, Dallas' luxury A/V, custom-install, major appliance, flooring and home furnishings chain, is quite aptly named.
Its newest concept store, which opened last month in the nearby suburb of Southlake, appears to be drawing its energy, and inspiration, from an interstellar source (although in reality, the 22-year-old family business takes its moniker from the celebrity sports clientele it serves).
The 15,000-square-foot showroom, which replaces a previous Southlake location, was months and millions in the making, but in the process has set a new bar in experiential showroom design.
Triple the size of its predecessor, and based on a template created for the company's North Dallas flagship store, the showroom offers immersive, interactive tech displays and fully functional kitchen vignettes, the latter courtesy of its super-premium Ed Kellum & Son Appliances subsidiary.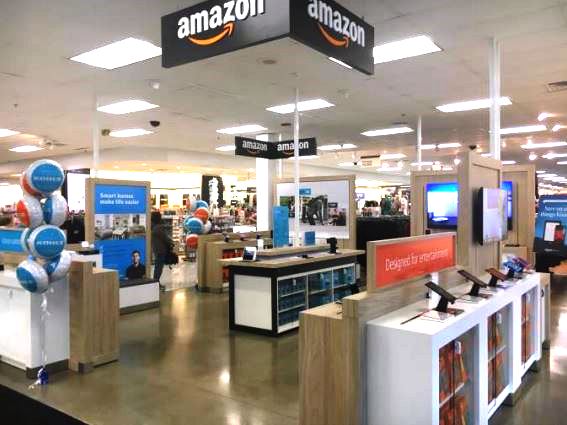 The luxury room renderings underscore Starpower's lifestyle approach to store design. While the lifestyle concept itself is nothing new, concede principals Daniel and David Pidgeon, the Starpower approach infuses it with a new vitality that is particularly refreshing during this period of e-tail growth and retail retrenchment. "Starpower's latest showroom reflects the passion and creativity our company has stood for since our founding," said David Pidgeon, president/CEO. "Beyond the multimillion-dollar investment, this showroom unlocks the imagination and allows our clients' dreams to become a reality."
The store was designed by former Limited Brands architect Phil White, but also reflects the impact of Starpower's 2011 acquisition Kellum & Son, a local luxury white-goods dealer.
"The synergies between the two companies have been tremendous," said chairman Daniel Pidgeon, who doubles as the immediate past chairman of the Consumer Technology Association (CTA) and David's twin brother. "We focus on products that people are passionate about — movies, music, entertainment, cooking and comfort."
Providing the fuel for Starpower's engines is a brand assortment that includes Crestron, Klipsch, LG, Marantz, Mark Levinson, Martin Logan, Samsung, Sonos and Sony on the CE side, and Bosch, Jenn-Air, KitchenAid, Miele, Sub-Zero/Wolf, Thermador and Viking in appliances.
Drawing from its sister businesses, the chain also features its private-label Custom Leather collection and StarFloors floor coverings, and custom-install services from its Star Interior Resources construction company.
Daniel noted that the showroom also "reflects the passion seen in every part of our business" — particularly the expert customer-facing staff that "simply make our client's lives better."
Taking a swipe at e-tail, he said online shopping robs customers and products of that passion, and reduces the purchase to an unemotional lifestyle transaction devoid of "the intimate relationship between products and an upscale lifestyle."
"While we are working on our own omnichannel strategy, it will always be a far second to our core face-to-face interactions with our clients," he said.
Latest posts by Alan Wolf
(see all)