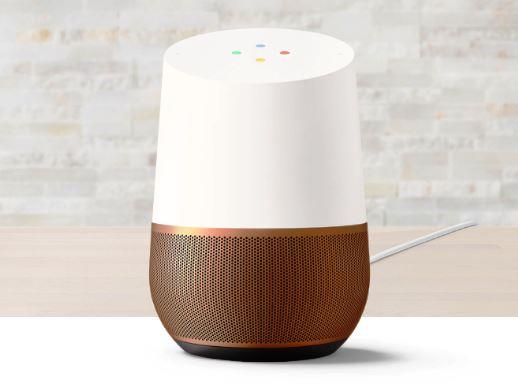 Turns out two other Top Five major appliance manufacturers – Whirlpool and LG Electronics – have just joined GE in hitching their smart appliances to Google Assistant.
In a series of timed announcements out of Google's I/O developer conference this week at Alphabet headquarters in Mountain View, Calif., all three majap makers revealed current products or plans to integrate their connected white-goods with Google's voice-controlled AI platform.
The pairings will allow consumers to change and control the temperatures, settings, modes and cycles of compliant ovens, ranges, refrigerators and dishwashers by barking orders into a Google Home device.
The announcements signal a stepped-up appliance presence for Google, which had relinquished the first round of digital assistant wars to Amazon Alexa.
"We're excited to join forces with Google Home, and to be among the companies [that are] part of its inaugural introduction to the home appliance category," said Brett Dibkey, Whirlpool's integrated business units VP.
The world's largest appliance manufacturer said it plans to introduce Google Home compatibility in more than 20 models this year within its premium Jenn-Air and Whirlpool brand families, as reported by TWICE in March. The first products to make the connection will be smart wall ovens from Jenn-Air that will allow consumers to set cooking times and temperatures, and change cooking, Sabbath and vacation modes, via voice command.
Whirlpool previously announced an appliance pairing with Alexa at CES 2017.
"As we continue to pursue innovations that meet consumer needs and improve their lives, the activation of Google Home capabilities delivers on what we know is an increasing consumer desire to interact with appliances in new and unique ways," Dibkey said.
For LG, the first wave of Google Assistant appliance pairings is rolling out this month, and will include a laundry pair, range, refrigerator and air purifier under the company's premium LG Signature badge. Other products to follow will include LG brand smart ACs and robotic vacuums.
"Our partnership with Google demonstrates just how easy it is to smart-enable one's home with friendly, approachable products," said Song Dae-hyun, president of LG Electronics Home Appliance & Air Solutions Company. "You don't have to earn a degree in rocket science to design your very own smart home."
He also spoke of additional IoT relationships in the years to come that will "make the smart home a reality for all."
GE, which was first out of the gate yesterday with its Assistant announcement, said its entire assortment of connected appliances is now Google Home-compliant, while Electrolux's Frigidaire brand is already a Google Home partner.
Meanwhile, at the other end of the appliance spectrum, another new adherent to Alphabet's AI is Blossom 7, a seven-station smart watering controller that self-programs existing sprinkler systems based on local forecasts and daily data from weather stations and satellites. The connector for the pump start relay (PSR) can also be set to support an eighth zone.
Latest posts by Alan Wolf
(see all)