Nine more 4K LCD TVs unveiled today by Sony will join a trio of new 4K LCD models introduced at CES as part of the company's effort to expand its 4K selection and strengthen its HDR (high dynamic range) commitment.
Sony also said the new models will have Google's voice-controlled Assistant built into them, to be activated later with a firmware update. Sony said these will be the first TVs on the market with built-in Google Assistant. While the TVs will be voice-controlled for users with a Google Home Speaker for basic functions, users without will have to press a button on the included remote to query the TV.
Sony's TVs already come with Android TV functionality.
The HDR commitment includes the addition of Dolby Vision HDR for the first time to select models. Sony also plans a firmware upgrade sometime this year to add hybrid log gamma (HLG) HDR to all 2016 and 2017 4K TVs. HLG is intended for use with future pay-TV and ATSC 3.0 broadcasts.
As with Sony's 2016 4K TVs, all 2017 4K TVs will feature HDR 10.
The company also announced a suggested $299 price for its first 4K Blu-ray player, which will be in stores in March and will be followed closely by a model targeted exclusively to the custom channel. Sony also confirmed that its second ultra-short-throw (UST) native-4K home theater projector remains on course for April availability at a suggested $24,999. It joins a $50,000 model, which remains in the line.
In audio, Sony released pricing and ship dates for an expanded Extra Bass series of portable Bluetooth speakers but didn't release pricing and ship dates for new soundbars, including its first Dolby Atmos-equipped soundbar, or a new midprice core-series AVR, which was introduced at CES with Dolby Atmos and DTS:X.
HDR update: In announcing nine more 4K LCD TVs, Sony said all 2017 4K TVs will feature HDR 10 but that Dolby Vision will come to its 4K lineup for the first time in three LCD models in the previously announced X940E and X930E series. Via a firmware update, Sony will also add Dolby Vision to the currently available three-SKU Z9D flagship series of 4K LCD TVs. The Z9D TVs will remain in the line through the calendar year and are currently priced at $5,499, $8,999 and $59,999 for 65-, 75- and 100-inch models.
More 4K Sony TVs will arrive with Dolby Vision sometime later in the year when Sony ships its first three 4K OLED TVs, announced at CES and still unpriced. The OLEDs are positioned directly under the flagship Z9D series, feature screens that vibrate to deliver stereo sound. The OLEDs also deliver what Sony contends is better contrast and color saturation compared with competing OLEDs, thanks to an X1 Extreme processor that is trickling down from the flagship Z9D series to the OLEDs and to the X940E and X930 E LCD TVs. All of the 4K OLED models will also feature HDR 10.
See also: Sony's Hirai Highlights 'Objects Of Desire' Plan
TV pricing, sizes: All 12 of the new 4K LCD TVs appear in three series from 43 to 75 inches at suggested retails from $999 to $7,499. They'll be in stores in March to join the three-SKU Z9D series of 4K LCD TVs.
All 4K TVs, including the OLED models, feature the Android TV OS.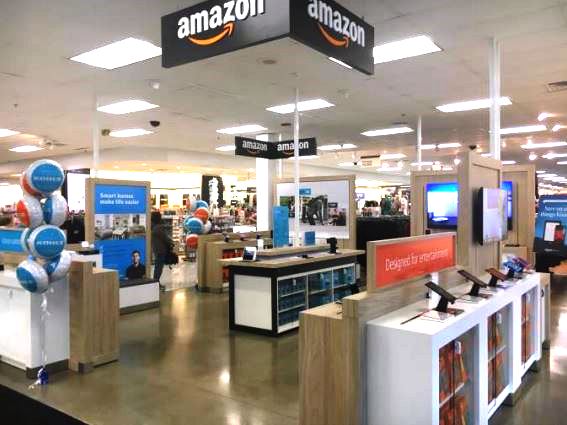 The 55-inch 800E is priced at $1,899.
Presales of the new LCD TVs start today (Feb. 10) through authorized dealers.
The previously disclosed X940/X930 series consists of the $7,499-suggested 75-inch XBR-75X940E with full-array local dimming and the two X930E models with Slim Backlight Drive+ edge-lit local dimming, said to deliver twice the contrast of their predecessors and 10 times the contrast of conventional edge-lit TVs while keeping the TVs thin. Those two models are priced at $3,299 for a 55-inch model and $3,999 for a 65-inch model.
The four-SKU X900E series consists of a $5,999 75-inch model, a $3,299 65-inch model, a $2,399 55-inch model, and a $1,699 49-inch model.
The five-SKU X850E/X800E includes a $4,999 75-inch model and a 65-inch model at $2,499, both with the 850E designation. The three 800E SKUs consist of a 55-inch TV at $1,899, a 49-inch TV at $1,099, and a 43-inch model at $999.
Flagship features: All but the three X800E models feature proprietary Super Bit Mapping (SBM) and HDR Remaster technologies, previously available only in the flagship Z9D series. SBM delivers smoother color gradations in images up-scaled to 4K without softening the picture, Sony said. HDR Remaster delivers more HDR-like images from non-HDR content by looking at each object in an image and processing each object individually, the company said.
Via their X1 Extreme processor, all models in the Z9D series, planned A1E OLED series, and the X940E/930E LCD series feature "dual-database processing" to upscale pay-TV broadcasts and video streams to 4K without misinterpreting noise as detail, thus maximizing detail in the up-scaled images and not adding gray to blacks and colors.
One database is used to reduce on-screen noise, and the other is used for upscaling. "Each database has tens of thousands of references amassed from Sony's decades of experience creating content for TV and movies," a spokesman said.
In the planned OLED TVs, the X1 Extreme processor also minimizes temporary image retention when a bright scene shifts to a darker scene. The processor does so by producing minor pixel shifting not visible to the eye, Sony explained. The processor also makes Sony's OLEDs brighter and increases color saturation compared to the OLED competition, Sony claimed.
Sony also provided more details about its first 4K Blu-ray player and its new audio offerings.
Latest posts by Joseph Palenchar
(see all)