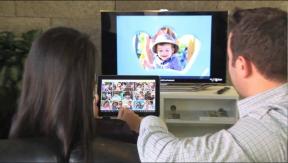 Santa Clara, Calif. — Rovi turned a net profit on lower sales in its fourth quarter, ended Dec. 31, 2012.
Rovi reported fourth-quarter GAAP revenue of $157 million, compared with $174.3 million in the fourth quarter of 2011.
Fourth-quarter 2012 GAAP net income was $2.1 million, compared with a GAAP net loss of $49.3 million for the fourth quarter of 2011.
Last year's fourth quarter included a $40.6 million impairment charge to reduce the carrying value of the intangible assets of the Roxio consumer software business to fair value less costs to sell.
"As we close out 2012, we are proud of all that we accomplished in this transition year — particularly as we eliminated more than $26 million in annualized costs while working to re-define our strategic focus, reorganize the business around our core assets, and improve our product execution," said Tom Carson, president and CEO of Rovi.
"In 2013, we will continue executing on our strategic plan to position Rovi for sustainable growth in years to come. We look forward to strengthening our core business and creating our role at the center of the new value chain as digital entertainment continues to transition to TV Everywhere and IP video delivery," Carson said.
Rovi said the results reported have been adjusted to reflect the reclassification of the Rovi Entertainment Store business, which the company has put up for sale, as discontinued operations.