Not only does Microsoft believe it can replace your laptop with the Surface Pro 4, but it also wants to "redefine everything you expect in a laptop" (and take on the MacBook) with the all-new Surface Book.
The company also announced first-quarter availability of a HoloLens developers kit so developers can create games and other apps for the company's planned HoloLens virtual-reality headset. The headset's capabilities were demonstrated on stage, showing how holographic robots would appear to break through the walls of your office or living room while you fight them off with a virtual wrist-worn weapon.
Also new: Lumia phones, a new Microsoft Band, and a limited-edition Halo 5 Xbox One console at $499 with 1TB storage (arriving Oct. 20).
Here are the top five announcements:
Surface Book Laptop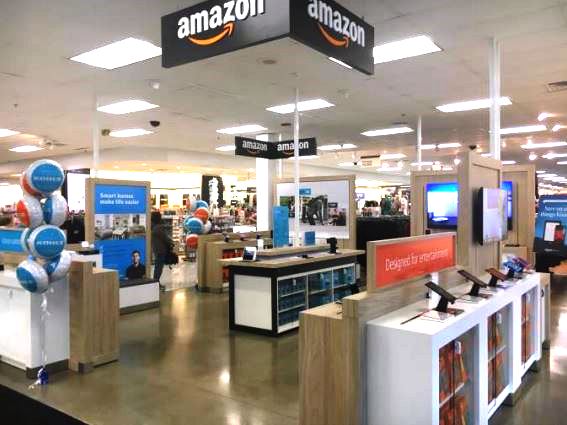 The company's first-ever laptop, called the Surface Book, "redefines everything you expect in a laptop," said Panos Panay, head of Microsoft's devices group. The 13.5-inch laptop is a convertible laptop whose screen also detaches. The machined-magnesium laptop starts at $1,499 and will be available Oct. 26.
The 1.6-pound, 7.7mm-thick laptop features sixth-generation Intel Core processor and is promoted as being twice the fastest 13-inch laptop in the world and twice as fast as the MacBook Pro. It comes with Windows 10, 12-hour battery, a 3:2 display that assumes the proportions of A4 paper, more than 6 million pixels with 267 PPI, two USB 3.0 ports and a backlit keyboard.
Surface 4 Pro
The fourth-generation Pro gets a larger screen size, more RAM and storage, a new pen, and thinner design with a starting price of $899, up from the Pro 3's starting price of $799. It will be available Oct. 26.
The screen size goes to 12.3 inches from 12 inches with 267 PPI and more than 5 million pixels, or 60 percent more pixels than the Surface Pro 3. RAM options go up to 16GB from8GB, and storage options go up to 1 TB from 512MB. Depth goes to 8.4mm from 9.1mm.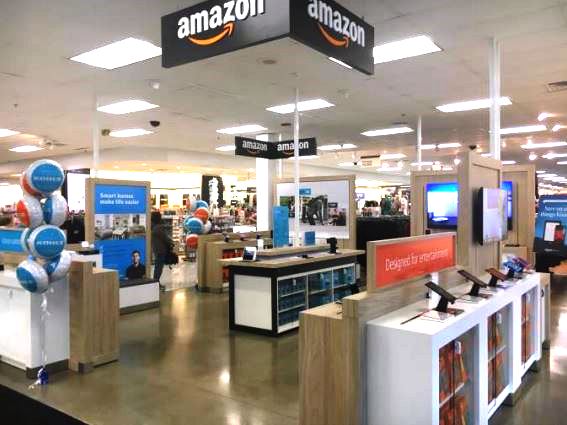 With new PixelSense display technology and a new pen that adds 1,024 points of pressure, users experience a natural ink-flow-like experience, said Panay. The pen also adds an eraser, one-year battery life, and magnetic attachment to the top of the tablet for storage.
Also new are interchangeable pen tips optimized for different tasks such as writing, drawing, sketching and the like. It also comes for the first time in five color options.
With the Windows 10 Windows Hello feature, users can log in via enterprise-grade facial recognition, which will recognize different users and automatically set the tablet to that user's preferred settings.
The new Pro Type cover is said to be thinner yet sturdier, adding fingerprint ID and a 40 percent larger trackpad on the optional detachable backlit keyboard,
A Surface Pro docking station features four USB 3.0 ports and two 4K DisplayPort connections.
Lumia Phones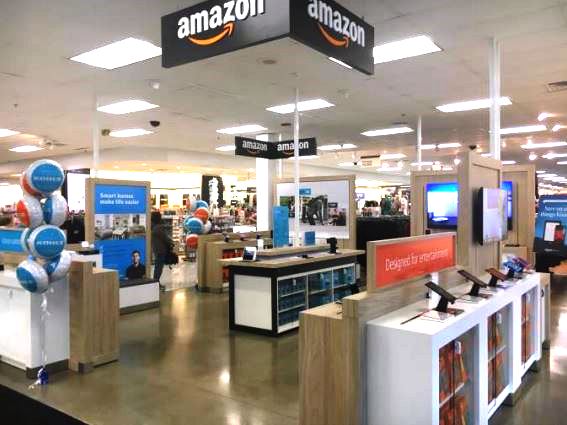 Lumia 950
Two of three new Lumia phones are positioned as premium phones, given Microsoft's previously stated intentions to increase its focus on business and productivity users. All three run the Windows 10 OS and are the first phones with Windows Hello, which uses facial recognition to unlock the phones.
The phones are the 5.2-inch Lumia 950, starting at $549, and 5.7-inch Lumia 950XL, starting at $649. They will be available in November with Windows 10 apps such as Outlook and Powerpoint. The phones will offer the same UI as the apps do on tablets and computers. "We want you to put Windows in your pocket," said Panay.
They feature Qualcomm hexacore and octacore processor, respectively, with 564 PPI and 518 PPI OLED displays, respectively. Both come with 32GB storage and microSD Card slot compatible with future 2TB cards. They also feature USB Type C connector, which delivers 5Gbps speeds and charges the phone up to 50 percent in less than 30 minutes.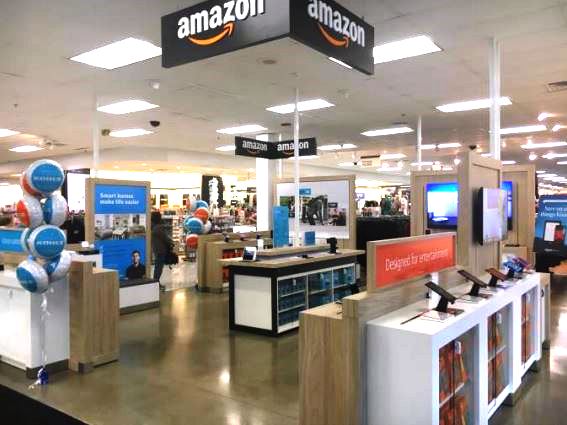 Lumia 950XL
Other key features include 20-megapixel main camera, 4K video capture, Carl Zeiss camera optics, and triple-LED RGB flash to deliver natural colors.
With Glance Screen, users can glance at calendar items and other notifications without consuming battery life, Panay said.
They also feature tablet-class liquid cooling borrowed from Surface tablets :"to push the hardware hard," Panay said.
The third phone is the LTE-equipped Lumia 550 with quad-core processor at $139. It's due in December.
A Display Dock lets users connect the phones to monitors and keyboards to deliver a desktop-like Windows 10 interface with a task bar at the bottom and the phone's Live Tiles turning into the monitor's start menu. All apps scale up to monitor size. The dock comes with three USB ports and 1080p HDMI and DisplayPort outputs.
Microsoft Band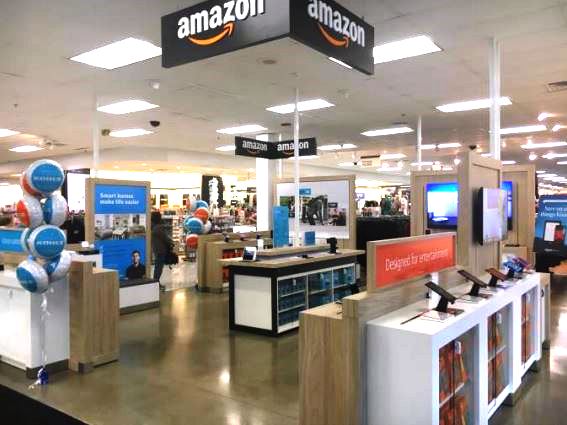 Due Oct. 30, the second generation Microsoft Band gets a curved screen, more flexible design with no hard edges, and OLED display that is more responsive to touch. It's still focused on health and fitness and displays notifications like before.
The price goes up to $249 from $199, and it adds such new features as a barometer to track elevation. The VO2 Max app estimates the maximum amount of oxygen that a wearer can process in a minute. Another new app is a golf app that counts swings but not practice shots and generates an automatics score card.
Like before, it offers built-in GPS, Cortana voice-command technology, calendar and text notifications, caller ID, and sensors to monitor heart rate, steps, calories burned and sleep.
HoloLens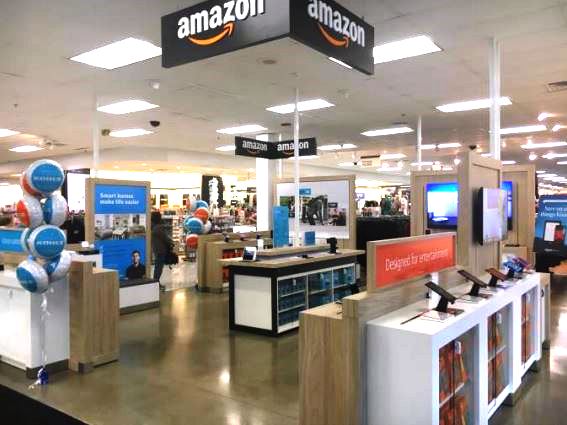 Executives described the work-in-progress as the only VR headset offering "mixed-reality gaming," projecting holograms into a user's living room to that consumers can wear virtual weapons around their wrist to battle robots that appear to break through the walls of their house. Microsoft also sees applications for productivity and health care.
The company began taking applications today from developers who want to use the platform to create apps. The developers kit will be available in the first quarter at $3,000.