LG Electronics unveiled its newest flagship smartphone, the G6, at this week's Mobile World Congress.
The G6 features a new display format designed to enhance video content watching and gaming. It comes with a 5.7-inch QHD+ (2,880 by 1,440) FullVision display that's HDR 10 compliant, and for the first time ever in a smartphone, an 18:9 screen aspect ratio and Dolby Vision support.
The phone is powered by a Qualcomm's Snapdragon 821 processor, with 4GB of RAM and either 32GB or 64GB of ROM. It runs the Android 7.0 Nougat OS and is the second phone, after Google's Pixel, to include Google Assistant out of the box.
And, in a departure from its predecessor, the G5, the phone is neither modular nor is the battery removable.
LG said it decided to support two HDR standards for viewers to have access to as much high-dynamic content as possible from providers such as Netflix and Amazon. Amazon has stated that it will create more 18:9 content for 18:9 QHD+ displays.
LG said the phone was designed in response to consumer feedback and user opinions, with a focus on the features end-users said they wanted most, most notably a "big screen that actually fits in one hand."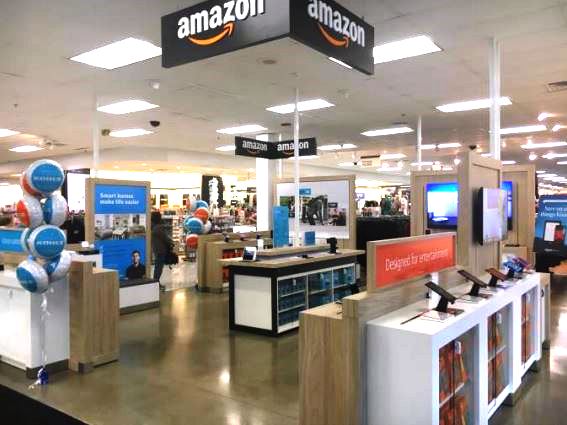 The long and lanky LG G6, in all its Gorilla Glass-encased glory.
A launch promotion will offer new customers the G6 Game Collection, a collection of popular mobile games with a retail value of up to $200, according to LG. Six games — Temple Run 2, Spider-Man Unlimited, Crossy Road, SimCity BuildIt, Cookie Jam and Genies & Gems — are offered for free on Google Play. The games were chosen to take full advantage of the G6's immersive FullVision display and single-handed ease of use.
LG said ergonomics research teams led by Dr. Andris Freivalds at Pennsylvania State University and Dr. Ji Yong-gu at Yonsei University tested the LG G6 for stability when holding the phone, comfort in various postures and actions, as well as muscle fatigue when using the smartphone for long periods. The LG G6 received the highest marks in all test categories, LG said.
The phone, which comes in black, platinum and white, features a flat, minimalist design with Gorilla Glass 4 on front and back, an aluminum frame, and no camera bump to avoid or protect. The upper bezel was minimized by rearranging the camera, sensor and speaker in a row on the front upper side. The rounded corners of both the body and display are said to disperse the impact if the phone is dropped.
The G6's dual 13-megapixel rear cameras include standard and wide-angle modes. The 125-degree lens in wide-angle mode allows the phone to capture panoramic shots. The G6 also comes with an expanded 100-degree field of view with its 5-megapixel front camera, which means users can take selfies without the need for a stick. Plus, the wide-angle camera reduces edge distortion, which makes for more natural images, the company said.
The G6 is IP68 water- and dust-resistant — submersible for up to 30 minutes in a meter of water — and meets international testing standards for high temperatures and nail penetration. It uses a proprietary technology that dissipates heat via an internal heat pipe, the first in an LG smartphone. LG engineers also positioned the components most prone to overheating as far apart as possible to further disperse heat, the manuacturer said. —Additional reporting by Alan Wolf