It's been a busy summer for LG Electronics USA, which in quick succession introduced an innovative new dishwasher, released a new trio of robotic vacuums and earned major appliance props from J.D. Power.
The dishwasher in question is the QuadWash, which doubles up on the category's traditional two-spray-arm design. LG said the QuadWash was developed to spare consumers from doing double dishwashing duty.
"Our research shows that many consumers pre-wash their dishes or re-wash their dishes by hand after they've been run through the dishwasher — wasting valuable time, water and energy," noted LG marketing VP Dave VanderWaal.
LG's new design tackles the problem with an extra pair of spray arms that rotate back and forth while spinning to reach dishes, glassware, flatware and cookware with high-pressure jets "from just about every angle," the company said.
To ensure that QuadWash makes a splash, LG has created a public waterpark modeled after its new dishwasher that will be deployed on Manhattan's Upper East Side for three Saturdays in August.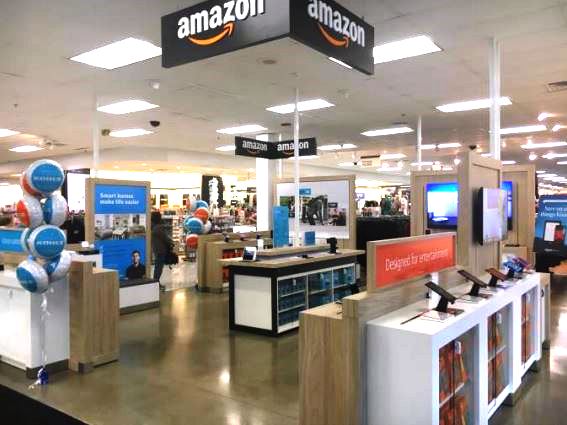 LG's Dave VandeerWaal (center) and the LG team open the QuadWash Waterpark in Manhattan.
Meanwhile, the company has also introduced a trio of new Hom-Bot+ Turbo robotic vacuums this summer, including one positioned as a home-security solution.
In addition to built-in Wi-Fi and two cameras, the flagship Hom-Bot Turbo+ (model CR5765GD) features voice-control operation via the Google Assistant on Google Home, as well as LG's new HomeGuard motion-detection technology. HomeGuard will live-stream video to a consumer's smartphone and will automatically snap five photos if movement is detected.
LG even goes so far as to position the vacuum as a sort of "digital babysitter." For example, a company spokeswoman told TWICE, consumers can schedule the device to begin recording between certain time frames. If the kids are scheduled to come home from school at 3:00 p.m., users can monitor the home from 2:00 to 6:00 p.m.
Of course, the Hom-Bot Turbo+ vacuums also do a bit of cleaning. Boasting square designs that LG said makes them more efficient cleaners, all three models are promised to be among the quietest on the market, reportedly registering just 60 dB on non-carpeted floors in its Normal mode. (The Turbo mode is a bit louder, at 68dB.)
There are three new models in the line, although only the CR5765GD ($999 suggested retail) offers the HomeGuard technology. Models CR3465BB ($799) and CR3365RD ($699) feature seven and six automatic cleaning modes, respectively.
LG was rewarded for its summertime overtime by ranking highest in customer satisfaction in seven of 11 kitchen and laundry appliance segments measured by J.D. Power.
The "J.D. Power 2017 Kitchen Appliance Satisfaction Study" and the "J.D. Power 2017 Laundry Appliance Satisfaction Study" ranked LG highest in all three laundry segments — front-load washer (861 on a 1,000-point scale), top-load washer (845) and clothes dryer (868) — as well as highest in the dishwasher segment (850), freestanding range segment (864), French door refrigerator segment (850) and top-mount freezer refrigerator segment (809).
According to the surveys, LG performs particularly well in four important factors: performance and reliability; ease of use; features; and styling/appearance.
"Major appliance companies continue to be at the forefront of the industry with innovative products, features and styles. LG has clearly delivered on all these measures this year, delighting their customers," said Greg Truex, senior director of the at-home practice at J.D. Power. "Competition in the market is extremely fierce, and LG and Samsung are really pushing the industry by adding features that appeal to the needs of consumers."
Latest posts by Lisa Johnston and Alan Wolf
(see all)