UPDATE! Scarsdale, N.Y. — The King of TV for 2014 is now a tie betwee LG's soon-to-launch 55EC9300 curved-screen OLED FullHD TV and last year's king the Samsung's PN64F8500 FullHD plasma set, according to a recount of votes from a gathering of videophiles, experts and customers of A/V specialty boutique Value Electronics.
The crowning of the displays from the retailer's 10th annual TV Shootout last weekend marked a transition of sorts from plasma displays, long-favored by the retailer's shootout voters, to the newer OLED technology that offers very high black-level, contrast performance and energy efficiency.
"Samsung's plasma and both the Samsung OLED and LG OLED all scored very close," explained Robert Zohn, Value Electronics proprietor, in changing his earlier declaration. "This year, we're declaring a tie for first place between the Samsung F8500 plasma and the LG EC9300 OLED TV for popular vote, and the Samsung KN55S9C OLED as the expert calibrators' choice. Each offers exceptional video performance across the board, but particularly in the areas of black level and contrast. If we look only at the individual scores, add them up and take the winner (as we did last year), then the Samsung F8500 plasma has the highest average score. But we believe that contrast ratio is the single most important element in overall picture quality. It's what can make a TV look more alive and three dimensional. So if we weight the contrast ratio more heavily in the scoring, then the LG OLED is the winner as it clearly had the best score for contrast ratio based on the popular vote. It's clear that the audience loved the Samsung plasma, and the two OLED TVs. We believe any of these three sets will make even the most discerning videophile happy for years to come."
Technically, both the Samsung OLED and plasma displays are still available in limited supplies, but the manufacturer is not producing any new OLED models to replace last year's initial entry at this time and all of the company's plasma displays will cease production by the end of the year.
This year's shootout pitted a variety of flagship displays from Samsung, Sony and LG, both curved and flat panels; 1080p and 4K Ultra HD; and plasma, LED and OLED technologies.
Zohn of Value Electronics, said, "OLEDs infinite black levels and contrast ratio won the attention of videophiles and enthusiasts."
The winning LG 55-inch OLED display will go on sale at Best Buy and other stores around the country on Aug. 24 for $3,499.
Other competing models included the Samsung 78-inch UN78HU9000 curved LED UHD LCD TV; the Sony 79-inch XBR79X900B LED UHD LCD TV; the Samsung 85-inch UN85HU8550 LED UHD LCD TV; the Sony 85-inch XBR85X950B LED UHD LCD TV; the Samsung 55-inch KN55S9C OLED FullHD TV; and the Samsung 105-inch UN105S9 21:9 LED Ultra HD LCD TV.
"Congratulations to all the TVs participating in the evaluation event for their great technological advancements," stated Zohn in announcing the winner. "This year was a close competition with many excellent contenders. We had a variety of flagship displays."
The shootout event took place over Saturday and Sunday, with all the contending models optimized for best, most accurate performance by a team of respected and trained calibrators, consultants and product reviewers: Kevin Miller (charter member of the Imaging Science Foundation), DeWayne Davis and David Mackenzie.
The sets were displayed with a variety of image test screens designed to measure how each display handles various aspects of the picture, including color, gamma, black level, gray scale, contrast and motion resolution.
Zohn said that while LG's OLED TV is impressive, he is not necessarily advocating it as the best display for all consumers. All of the various models and display technologies featured in the shootout had their various strengths and weaknesses, he said, and should be judged on personal needs, budgets and tastes of each customer.
But based on the shootout results, the market doesn't appear to be headed for the picture quality void some feared with the inevitable demise of plasma technology.
LG continues to manufacture and sell plasma TVs and has not announced plans to discontinue that at this time.
"Unquestionably, OLED is the future display technology for the best TV performance, and I am confident it will be fully adopted by every TV manufacturer within two years," Zohn told TWICE. "LG has a significant lead in the development and success in manufacturing yields and production methodology, which was very well explained by Dr. Larry Weber in his presentation of the differences between the RGB strip and WRGB technology."
Before the voting, audience members heard presentations from noted industry experts Joe Kane and Dr. Larry Weber, a now-retired lead developer of Panasonic/Plasmaco's plasma display technology.
During his discussion, Weber said that although plasma technology appears to be headed toward oblivion, he was proud that it helped to set the standard for picture excellence by which all display technologies are designed and judged today.
Kane is the co-founder of the Imaging Science Foundation (ISF), which helped produce and certify most of the technicians who calibrated the sets in the contest.
Kane, who consults for display hardware manufacturers and movie and TV producers alike, has been an outspoken advocate for setting the standards for Ultra HD TV even higher than they currently are. His presentation called on the industry to look beyond simply increasing resolution to include bit-depths higher than the 8 bits used by the current HDTV standard (10- or 12-bits at minimum), and less aggressive chroma subsampling, moving from the 4:2:0 used by HDTV today to 4:2:2 or even 4:4:4 for UHD TV.
At a minimum, he said Ultra HD sets should be able to handle a larger color space to get 12-bit or even as much as 32-bit information to the TV where an output transform function on source devices can process signals down to 8 bits for TVs with that capability while sets supporting higher bit depths can accept those levels.
He also advocates the use of wider color gamut, such as P3, DCI and others.
Most current Ultra HD TVs and the content produced for them conform to the Rec.709 color space standard used for HDTV. The improvements Kane and others are calling for exceed the newly adopted HDMI 2.0 spec. for signal input, which most current generation UHD TVs now include.
As a result, Kane told TWICE he had no personal favorite TV in the shootout, because he found them all lacking.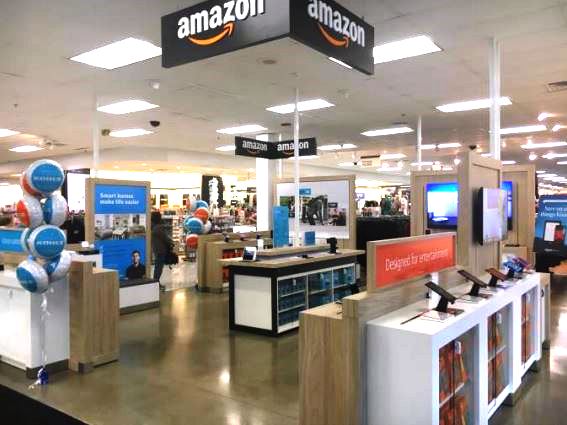 Latest posts by Greg Tarr
(see all)