To kick off IFA at a potpourri of a press event, Acer introduced a plethora of new products.
The new devices include what it's heralding as the world's first fanless two-in-one detachable, as well a new Ultra HD projectors, two new 360-degree cameras and a mixed-reality headset, among other things.
The star of Acer's event were the two new gaming products. The curved and bezel-less 35-inch QHD 3,840 by 1,440 Predator X35 display has been upgraded with Nvidia G-Sync HDR graphics, plus speedy 200Hz refresh rate and 4ms response time. As with past Acer gaming displays, the X35 can be synced with two other displays for a near surround gaming experience. The X35 Predator monitor will be available early next year at a price yet to be determined.
Sharing the billing with the X35 was another powerful and power-packed Acer Predator gaming tower, the Orion 9000-series. Running on an 18-core Intel Core i9 Extreme Edition engine, the Predator Orion 9000 runs on the X299 platform and packs in 128GB of RAM, 44TB of storage space and four expansion slots. Configurations include either a four-way AMD Radeon or RX Vegas graphics processor.
Cooling the Orion 9000 is Acer's Icetunnel 2.0 thermal airflow management system with liquid cooling, which can be customized with add up to five fans. The open front grille allows and a chassis separated into zones allows more directable and separate airflow.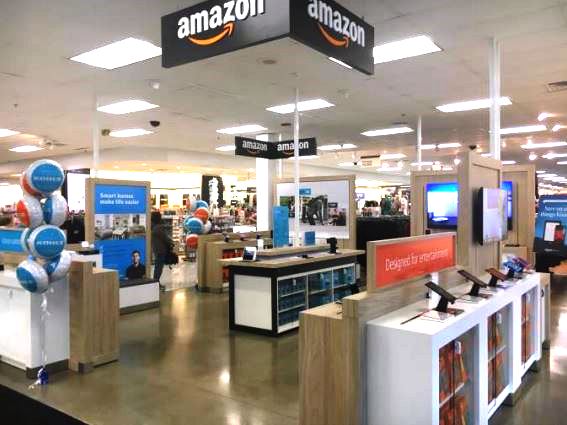 Acer's Switch 7 Black Edition has a kickstand that auto-retracts.
Outside, the side panel is actually a removable EMI-certified (electro magnetic interference) wire mesh-lined see-through panel. To help illuminate its performance, the Orion 9000 ($2,000 to $3,000, depending on configuration) includes RGB LEDs that can be customized to flash up to 16.7 million flashing or pulsing colors. The tower, the size of a carry-on suitcase, also is equipped with a couple of wheels for easier mobility. It's due to go on sale in time for the holidays.
To help complete a gamer's dream cave, Acer also announced a series of gaming accessories including the Galea 500 (Q1, $355) with 7.1-channel virtual surround sound and the company's 3D Soundscape tech, which tracks head movements so sounds appear more realistically where the action is when a gamer turn their head. The company will expand its gaming accessory line early next year with a Predator Cetus gaming mouse (Q1, $70) and a Predator mousepad ($24).
Also announced and displayed was an Acer Windows mixed-reality (MR) headset. Availability and price were not announced, but "Ghostbusters" will be the first compatible MR game released.
Swift, Spin & Switch PCs
For non-gaming consumers, Acer announced a variety of Swift, Spin and Switch Windows PCs in a variety of sizes and featuring eighth-generation Core i5 and i7 processors. Starting from largest to smallest, the new PCs include:
*Aspire S24 all-in-one desktop (Q1, price TBA): featuring a pencil-thin 5.97mm borderless 23.8-inch FHD (1,920 x 1,080) display and a Qi wireless charging base, a wireless keyboard, and Acer's fanless LiquidLoop cooling tech, which uses a closed loop heat pipe cooling system designed to imitate the human circulatory system.
*Swift 5 (December, starting at $999): a 2.14-pound 14-inch laptop with a FHD (1,920 by 1,080) multi-touch display, up to eight-hour battery life, Acer TrueHarmony with Dolby Audio Premium technology provides powerful and clear audio, and Skype for Business certified.
*Switch 7 Black Edition (December, starting at $999): claimed by Acer to be the world's first fanless two-in-one detachable using the company's Dual LiquidLoop with a 13.5-inch FHD (2,256 by 1,504) display. It features an AutoStand kickstand that deploys and auto-retracts by itself when the edge of the tablet is pressed on a flat surface and then lifted up, up to 10-hour battery, Nvidia GeForce MX150 graphics, an embedded stylus with 4,096 levels of pressure sensitivity and pen tilt support to control the angle, width or shading of the stroke, and a fingerprint sensor with POA (Power on Authentication) to allow users to power on and login with one touch.
*Spin 5 (September, starting at $799): Joining the Spin 1, 3 and 7, with a 360-degree touchscreen, available in both 13- (3.3 pounds, 15.9mm thin) and 15-inch (4.4 pounds, 17.9 mm thin) FullHD display options, up to 13 hours of battery life, a Nvidia GeForce GTX 1050 graphics option for the 15-inch model, Acer TrueHarmony, Dolby Audio Premium on two front-facing speakers placed so they're never blocked regardless of screen position, and Skype for Business-certified with four array microphones and far-field voice-recognition technology to allow Cortana access from up to four meters away.
360 Cameras, Projectors and Pets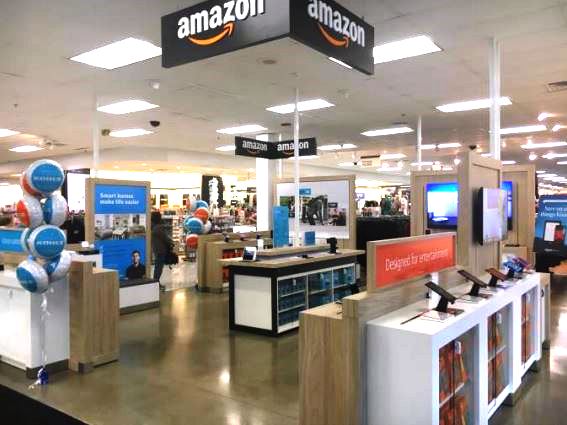 Acer's Holo360 features livestreaming capabilities.
Acer unveiled three new 360-degree cameras: the previously teased LTE-connected Holo360 (November, $429), equipped with a 3-inch screen, in-camera stitching, 6.9-megapixel still capture and livestreaming capabilities; the Vision360 4K video Cloud-connected in-car camera (date and price TBA) that, when mounted on a windshield, aligns with a driver's eyes and displays the car's current speed; and, the dual-lens Xtro360 for distinct still and video capabilities.
The company's new Ultra HD HDR projectors are the consumer-oriented VL7860 with 1,500,000:1 DynamicBlack contrast optimization, and the more presentation-oriented P8800, with up to 5,000 lumens of brightness and 1,200,000:1 contrast ratio. Specs, prices and availability will vary by region.
For pets, Acer has expanded the Pawbo line with the three smart products: Pawbo iPuppyGo, a pet exercise, sleep, mood and health tracker with a 6-month battery; Pawbo WagTag geo-fencing and location tag; and Pawbo Munch, a smart treat-dispensing system that can be operated by a remote control or through the Pawbo Life app with a Pawbo+ pet camera. Availability and pricing will be announced.