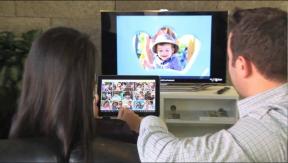 Louisville, Ky. — GE has filed an antitrust suit against Whirlpool and four of its subsidiaries and suppliers for conspiring to inflate the price of refrigerator compressors.
The suit, filed last week in a federal court here, claims the subsidiaries, Embraco North America and Whirlpool S.A., colluded with European suppliers Danfoos A/S and Household Conpressors Holding SpA, to limit compressor production, raise prices, and allocate GE's purchases among themselves to avoid competition.
GE said the four controlled about 85 percent of the U.S. refrigerator compressor market in 2008, according to published reports, and that the alleged conspiracy, which began as early as 1996, caused it to overpay for compressors and constrained its sales and profits.
GE is seeking an injunction against the defendants as well as unspecified compensatory and punitive damages and a monetary award three times the amount of the damages.
Whirlpool said it is reviewing the matter and would respond through the judicial process.
Latest posts by Alan Wolf
(see all)