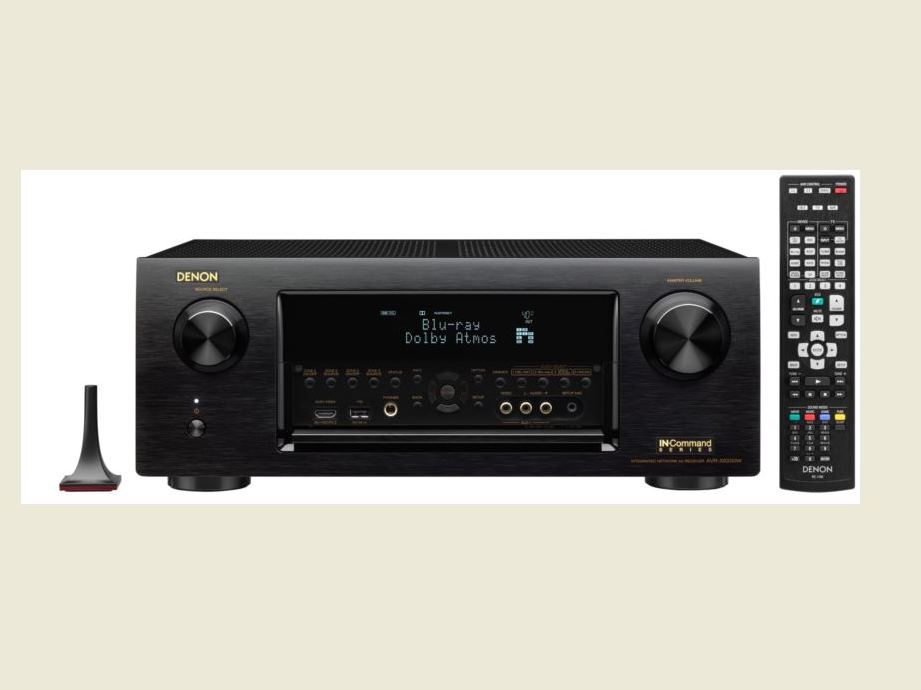 D+M Group is making Auro-3D surround processing available for the first time as a $200 firmware upgrade available today for four high-end networked audio components from Denon and Marantz.
The components consist of two Denon audio/video receivers (AVRs) – the $1,499-suggested AVR-X4200W and $2,199 AVR-X6200W – plus two Marantz components. The Marantz products are the $2,199 SR7000 AVR and the $2,199 AV7702mkII preamp surround processor.
The Marantz components and the $2,199 Denon AVR support Auro-3D surround in up to 10.1-channel speaker configurations, while the $1,499 Denon AVR supports Auro up to 9.1 channels. All four D+M components also feature Dolby Atmos and are upgradable to DTS:X surround with a free firmware upgrade that is already available.
D+M said the Dolby Atmos, DTS:X and Auro-3D surround formats are compatible with the following configuration of height speakers: two height speakers high up near the ceiling above the main left-right speakers, plus two back-height speakers on the wall near the ceiling. The D+M components will drive the four height speakers plus a traditional 5.1-speaker surround-sound speaker layout. Three of the four components also support Auro's optional in-ceiling "Voice of God" speaker.
The $1,499 Denon AVR features 7-channel amplifier and two subwoofer outputs but supports 9.2-channel surround processing when a two-channel amp is added. It supports Auro up to 9.1 channels.
The $2,199 Denon AVR and $2,199 Marantz AVR are 9.2-channel models that supports 11.2-channel surround processing when a two-channel amp is added, and it supports Auro up to 10.1 channels.
Marantz's $2,199 preamp processor also supports up to 11.2-channel surround and 10.1 Auro.
All four models feature HDMI 2.0a inputs and outputs with HDCP 2.2 copy protection.
Auro-3D surround is available on a handful of Blu-ray music discs and movie discs. Height
information, captured in recording or created during the mixing process is encoded into a standard 5.1 PCM stream on a Blu-ray disc for decoding via the D+M components.
Latest posts by Jospeh Palenchar
(see all)