AT&T will become the first carrier to offer an LTE-equipped version of Samsung's 18.4-inch 1080p Galaxy View Android tablet, enabling on-the-go viewing of more than 100 DirecTV channels for DirecTV subscribers.
The carrier is also offering special pricing to DirecTV subscribers.
AT&T purchased DirecTV earlier this year.
The carrier will also become the first carrier to commit to offer one of Microsoft's two new premium Windows smartphones, which Microsoft is also making available unlocked from its website.
View tablet: The View tablet will be available in AT&T stores and the company's website on Nov. 20 at $499 with two-year contract or $30/month for 20 months with an installment plan. It can be added to an existing Mobile Share Value Plan for an additional $10/month.
For a limited time, customers who sign up for new 24-month DirecTV account can get the View for $99 with two-year contract. Also, existing DirecTV subscribers who activate a new smartphone line on an AT&T Next installment-payment plan get the View for $99 with a two-year agreement.
Streaming of DirecTV programming is available only on select networks in a user's DirecTV subscription, and users are limited to streaming five DirecTV channels at one time through five smartphones or tablets.
The FullHD 1080p tablet, unveiled last month at $599 without LTE, is promoted by Samsung as "the largest Android mobile device on the market." It's designed specifically for consuming mobile video and entertainment. A "video-centric" interface with a dedicated video home screen shows all content apps in one place. It also features two-way stand, built-in stereo speakers, and eight hours of video payback on one charge.
Samsung said the device will also deliver "a new level of gaming," video calls via 2.1-megapixel camera, and a Family Square feature that provides a customized dashboard for sharing information with friends and family members.
The AT&T tablet features Android 5.1 Lollipop, 1.6GHz octacore processor, 2GB RAM, 64GB storage, 128GB MicroSD slot and a 5,700 mAh battery.
Lumia 950 smartphone: The Widows smartphone is the Microsoft Lumia 950, which will be available in AT&T stores Nov. 20 and online at Att.com. It will be available for $149 with two-year contract or $19.97/month for 30 months, $24.96/month for 24 months, and $29.95/month for 12 months under AT&T's Next programs. Consumers can upgrade to a new phone after 24, 18, and 12 months, respectively.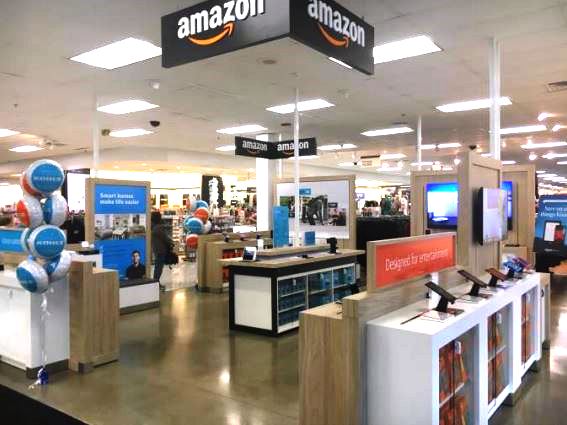 The 5.2-inch Lumia 950, unveiled in October, features a 2,560 by 1,440 WQHD OLED display with 564 PPI, 1.8GHz hexacore processor, 3GB RAM, 32GB storage, 200GB MicroSD slot, 20-megapixel main camera with 30 fps 4K video capture, and built-in Qi wireless charging. It also comes with Carl Zeiss camera optics, triple-LED RGB flash to deliver natural colors, and removable 3,000 mAh battery.
The smartphone works like a PC via Microsoft's Continuum feature when used with a separately sold Microsoft Display Dock HD-500.
Microsoft's other recently introduced premium phone is the 950XL, which steps up to 5.7-inch WQHD display and 2GHz octacore processor.
Both are the first phones with Windows Hello, which in these models uses iris authentication to unlock the Lumia 950 without entering a PIN code.
Microsoft is offering the 950XL and 950 as unlocked models on its website at $549 and $649, respectively. Both are available for preordering by Microsoft, with shipments planned by Nov. 25 and Dec. 11, respectively.
Latest posts by Joseph Palenchar
(see all)