Amazon introduced a spate of new Echo devices and Alexa features on Wednesday, clearly determined to not simply put an Echo in every home but rather one in every room.
It also announced several new features for the new and existing smart speakers and devices, and an expanded relationship with BMW.
The Echo
Price: $99.99
The redesigned version of the e-tailer's first Echo features a more compact design and a choice of six colors and finishes: charcoal, sandstone, heather gray, oak veneer, walnut veneer, and silver. The speaker has been rebuilt to now include a dedicated tweeter, 2.5-inch downfiring woofer and Dolby processing.
It has updated far-field technology for improved wake word processing, beamforming technology, and enhanced field noise cancelation.
Echo Plus
Price: $149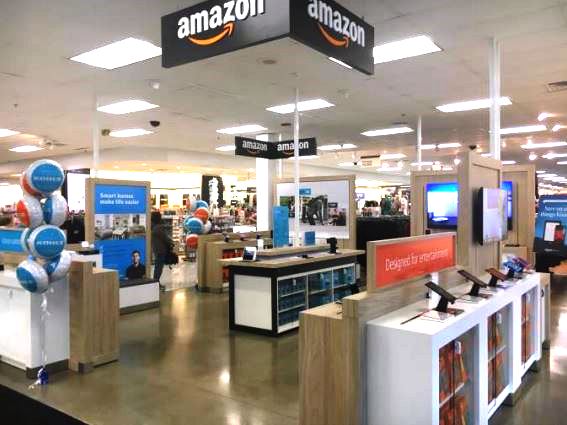 Billed as a smart-home hub, the Echo Plus simplifies third-party connection. Saying, "Alexa, discover my devices" will enable the Echo Plus to automatically discover and set up compatible lights, locks, plugs and switches, among other devices, eliminating the need for additional hubs or apps. It works with ZigBee products, and consumers will receive a Philips Hue smart lightbulb with the purchase of an Echo Plus while supplies last. Other features include 360-degree omni-directional audio with Dolby processing.
Echo Spot
Price: $129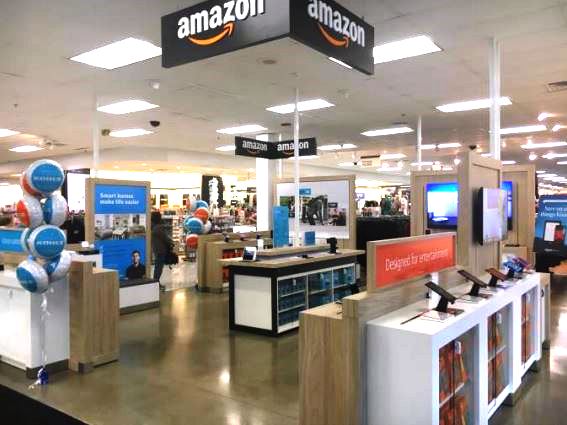 The Spot is a scaled-down version of the Echo Show, also featuring a screen that displays videos, weather reports, to-do lists and calendars. Also like the Show, the Spot has a front-facing camera that enables video calling and "dropping in" to other Spots. Amazon said it has updated the mic array and given it the same updated far-field technology as the new Echo. It comes with a built-in 2-watt speaker, 3.5mm aux input, Bluetooth and, of course, Alexa smart-home control capabilities. Two colors will be offered: black and white. Shipping is slated for December.
Echo Connect
Price: $34.99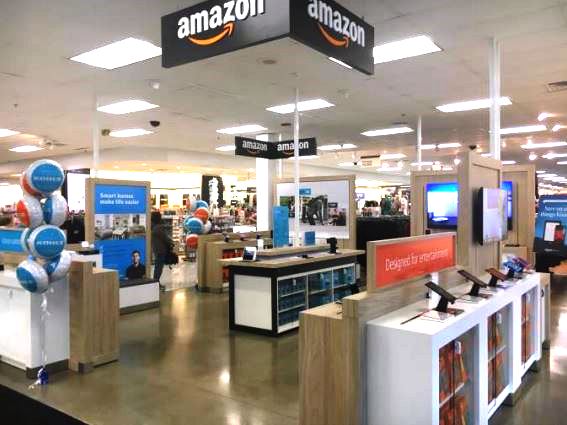 This Wi-Fi accessory is designed to turn an Echo into a hands-free speakerphone. It operates using landline or VoIP phone service — plugging into a phone jack or VoIP adapter — and lets Alexa call members of a contact list. It also announces the name of the contact for incoming calls.
Echo Buttons
Price: $19.99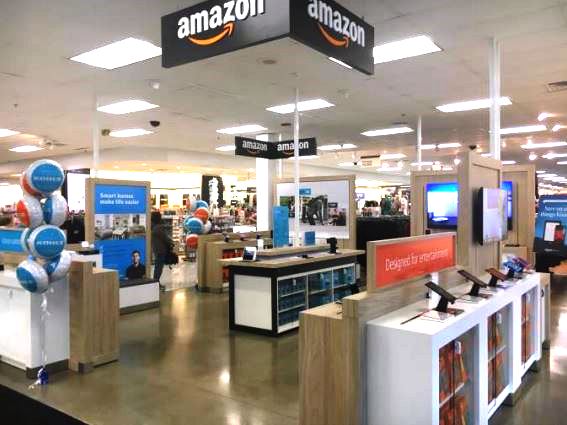 These illuminated push-buttons enable users to play a variety of interactive games, such as "Buzzer Beater Basketball Trivia with Karl-Anthony Towns" and "Beat the Intro from Musicplode." They will be sold in packs of two. Availability is slated for the holiday season (and will likely do well as stocking stuffers).
Fire TV
Price: $69.99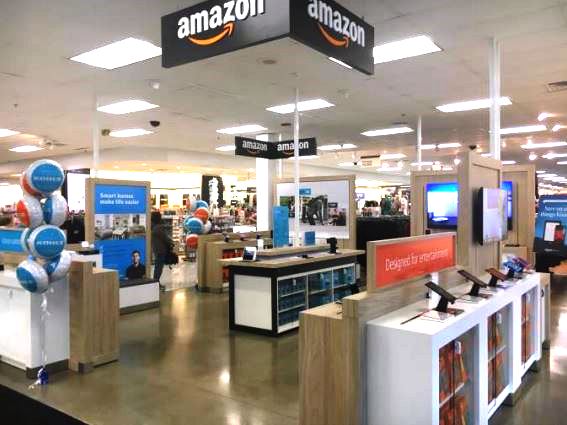 Now featuring 4K Ultra HD, HDR, 60 fps and an Alexa Voice Remote, the new Fire TV is said to be 40 percent faster than the Fire TV Stick. It features a 1.5GHz quad-core processor, dual-band 802.11ac Wi-Fi, 2GB of memory, 8GB of storage and Dolby Atmos Audio. Consumers can connect via Wi-Fi or Ethernet, and it has also been redesigned to better fit behind a TV. Alexa compatibility makes it a viable option for smart-home control. Shipping starts Oct. 25.
Amazon is running a limited-time deal that bundles the Fire TV and Echo Dot together for $79.99, and the Fire TV Stick and Echo Dot together for $59.99.
Alexa Routines & Groups
Serving as the answer to IFTTT recipes, Amazon announced a Routines feature for Alexa-compatible devices. Saying "Good night," for example, will turn off lights, lock doors and turn off the TV. Users will now also be able to simply say, "Alexa, turn off the light," rather than having to remember the name of a specific device. The features will be available for all Alexa devices beginning next month.
Calling
Alexa calling will now support free outbound calling to phone numbers within the United States, Canada and Mexico. Calls can be made to both smartphone contacts and to phone numbers.
Smart-Home Camera Support
A new feature lets consumers view security-camera feeds on TVs that are connected to a Fire TV or second-gen Fire TV Stick. Saying, "Alexa, show the nursery camera" will bring up a video feed on the TV. Compatible devices are currently available from Arlo, Ring, Nest and August, said Amazon.
BMW
BMW and Mini vehicles will feature Alexa voice control beginning in mid-2018. Drivers will be able to ask Alexa for directions, call someone, play music, control smart-home devices, order Starbucks and complete other tasks without downloading a separate app. The announcement builds on the BMW Connected skill for Alexa first introduced in 2016.
Latest posts by Lisa Johnston
(see all)