As the appliance industry continues its push into smart home, vendors are increasingly looking to Amazon to help extend their beachheads.
The latest majap brand to join Jeff Bezos's IoT parade is Jenn-Air, the luxury Whirlpool badge, which is exhibiting this week at the Architectural Digest Design Show (ADDS) in New York.
There, the business unit formally announced a forthcoming link between its connected wall ovens and the Alexa virtual-assistant platform.
Related:Alexa Comes To iPhone
Following an over-the-air update expected next month, owners will be able to control such functions as preheating and timers, and change temperatures and cooking modes, via voice commands issued to an Alexa-enabled device once a new Jenn-Air "skill" is added to its repertoire.
The orders are then relayed to the oven over the home Wi-Fi network.
Alexa is the second major third-party alliance forged by Jenn-Air, following a virtual hook-up with Nest thermostats. Through that partnership, kitchen and house temperatures can remain comfortable automatically while the oven is on.
The brand also plans to extend its IoT reach to Google Home, and is bringing Wi-Fi control through Jenn-Air's mobile app to a new array of connected refrigerators and dishwashers, marketing director Brian Maynard said.
"These luxury wall ovens offer a unique combination of easily upgradeable connected features," he noted. "With Nest compatibility, the oven's algorithm-enabled Culinary Center and the soon-to-be-available voice commands powered by Alexa, we're getting closer to achieving frictionless, barrier-free cooking and entertaining."
Meanwhile, on the automatic replenishment front, GE Appliances has added a third product line to Amazon's Dash smart reordering system.
After incorporating Dash Replenishment technology into select washers and dishwashers last year, the Haier unit has now enabled its connected clothes dryers to automatically reorder dryer sheets through Amazon when its use count indicates that supplies are running low.
"We're delighted to offer Wi-Fi-connected dryers with Dash Replenishment reordering capability," said Julie Muennich, GE's laundry products marketing director. "We know that more families are increasingly using Dash Replenishment to make their lives easier, and this new capability with our dryers will take the hassle out of keeping track of the household stock of dryer sheets."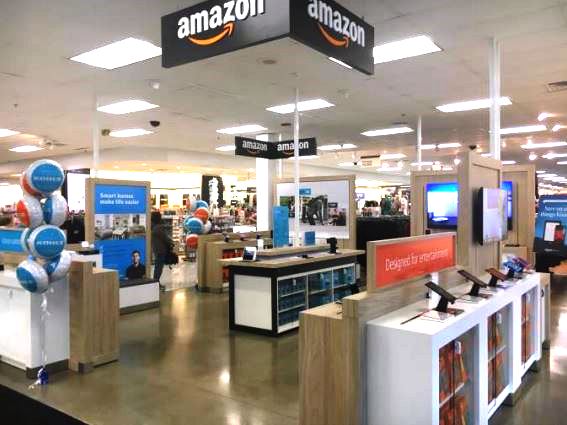 Owners can adjust their stock of dryer sheets and adjust the reordering level through the GE Laundry App.
Latest posts by Alan Wolf
(see all)