Sales of action camcorders will continue to grow in 2016, though more slowly than the double-digit rates of the previous few years, inspiring suppliers to turn to 360-degree action cams to goose growth.
The latest crop of models in the fledgling 360-degree market includes the LG 360 Cam and the Samsung Gear 360, both unveiled by the companies' mobile-phone divisions in large part to help drive upgrade purchases of flagship smartphones in a mature smartphone market. Both devices feature dual camera lenses whose videos can be stitched together by a smartphone to create a 360-degree video.
These devices will join a planned 360-degree model by Nikon, due in the spring, and models already available from Kodak, Ricoh and 360fly. Industry leader GoPro is expected to launch 360-degree models, Gap Intelligence added.
By The Numbers
In 2015, factory-level dollar sales of action cameras grew 38.3 percent to $581 million on a unit-sales gain of 27 percent to 2.45 million units, Consumer Technology Association (CTA) statistics show. That followed 2014 dollar and unit growth of 104 percent and 87 percent, respectively. In 2016, CTA forecasts 13.4 percent dollar growth to $659 million with unit sales rising 9 percent to 2.67 million.
Action-cam sales of $581 million in 2015 exceeded the $187 million volume of all other types of camcorders, CTA said.
See also: 360-Degree Cameras: The Big Picture
For its part, Futuresource Consulting forecasts 6 percent retail-level unit growth in U.S. action cam sales to 4.05 million units in 2016, down from 2015's 9 percent, 2014's 37 percent, and 2013's 90 percent. In 2017 to 2019, Futuresource forecasts unit growth of 3 percent, 1 percent, and 1 percent, respectively.
As for dollar sales, Futuresource forecasts 4.5 percent growth in 2016 to $1.47 billion following 3.4 percent growth in 2015, 43.5 percent in 2014, and 11 percent in 2013. Dollar sales are forecast to grow in 2017 by 1.4 percent, with flat sales forecast for the following two years. Dollar sales will grow 4.5 percent to $1.47 billion in 2015.
Futuresource also forecasts the population penetration rate remaining at 3 percent in 2016 but popping up to 4 percent in 2017, 2018, and 2019.
Worldwide, 360-degree action-cam shipments will account for 400,000 of 11.5 million action cams shipped, with the U.S. accounting for more than half of the 360-degree sales, Futuresource said.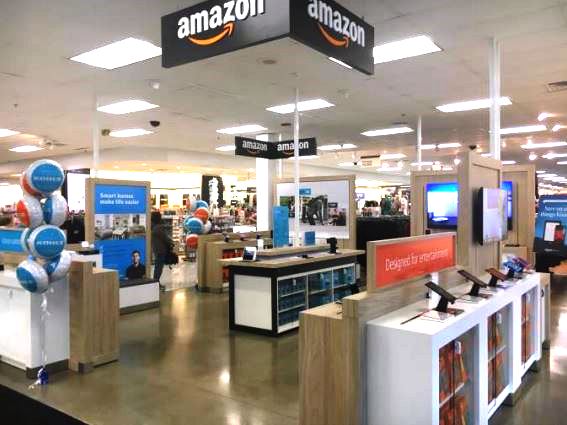 Crowding Out Camcorders
Reflecting the rise in action-cam sales, camcorder selections in brick-and-mortar stores have evolved to focus on action cameras, Gap Intelligence found.
From 2011 to 2015, the overall number of stocked camcorders plummeted 61 percent from 312 to 122 placements, but the number of placements stabilized somewhat in recent years, dropping just 8 percent from 2014 to 2015 from 132 to 122 placements, said Gap analyst Scott Peterson. The statistics include football-type camcorders, candy-bar (flip) types, and action cams, or point-of-view (POV) camcorders.
A retail placement is defined by Gap as one unique camcorder SKU at one unique retail account. As a result, if a GoPro Hero4 Black is stocked by Best Buy and Target, the number of placements is counted as two. In 2014, placements of action cams (or point-of-view models) surpassed those of the historically dominant football-type segment for the first time to become the most-commonly found camcorder format in brick-and-mortar stores, Peterson said. Action cams accounted that year for 51 percent of the SKUs on the shelf compared to the football segment's 48 percent, or 67 vs. 64 placements. "This trend continued in 2015, which shows POV devices controlling 57 percent of the retail camcorder shelf at the end of 2015."
360-Degree Savior?
Not everything is coming up roses for action cams, however. "While these placement numbers seem very positive for POV devices, the unit and dollar sales for the segment may be telling a different story," said Peterson. Although Gap does not track sales, "sources have indicated that a major slowdown in POV activity occurred during fall 2015," Peterson said. "This reveals the first signs of market saturation for the action sports-oriented segment and has led to GoPro refocusing its efforts for 2016 by trimming its lineup and workforce. Moving forward, GoPro will look for growth by launching its Karma drone and addressing the blooming 360-degree capture market."
"Much like the first action cams, the 360-degree segment is still very small and just starting to attract competition," accounting for only 1 percent of camcorder shelf placements, Peterson said. Currently, the only brands with 360-degree-capable camcorders in the brick-and-mortar channel are Kodak, Ricoh and 360fly, "which is leading the retail charge with a notable endcap at Best Buy."
"With an expansion of content availability (Facebook, YouTube), an uptick in quality, and upcoming hardware from big brands like GoPro, LG, Nikon, Samsung and Sony, the 360-degree segment has potential for solid growth and is perhaps the innovation needed for both consumer and pro-level content creators to help invigorate the overall declining video-hardware market."
Latest posts by Joseph Palenchar
(see all)