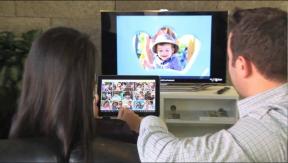 New York — Walmart has reaffirmed plans to begin testing in-store lockers in a dozen of its Superstores this summer.
Neil Ashe, Walmart's president/CEO of global e-commerce, first announced the lock-box strategy at a media event last March. He reiterated the rollout plans here this morning at a Barclays analyst conference.
The program will allow customers to retrieve their Walmart.com orders from in-store lockers without waiting for a clerk to pull them from storage.
Amazon was first out of the gate with a locker program that ships small items to lock-boxes at participating Staples, 7-Elevens and other locations.
Walmart is also following Amazon, as well as e-Bay and Google, in developing same-day home delivery options for online orders, and is exploring ship-from-store fulfillment, which was pioneered by Macy's and Toys"R"Us.
Latest posts by Alan Wolf
(see all)