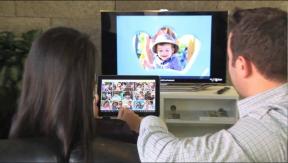 Bellevue, Wash. – T-Mobile is upgrading its selection of prepaid phones sold by Walmart with the launch of a prepaid Samsung Galaxy S II Android smartphone available exclusively through the national chain.
The Galaxy S II costs $299 when paired with one of T-Mobile's Monthly 4G no-contract plans of $30 per month or higher. The $30/month plan offers unlimited web access with the first 5GB at up to 4G speeds. The plan also offers unlimited text and 100 minutes of talk, with voice overages costing an additional 10 cents per minute.
The Galaxy S II also became available through Walmart's Family Mobile private-label service. The service offers no-contract postpaid plans powered by T-Mobile. The service was introduced in September 2010 and is sold exclusively by Walmart in almost 2,500 stores and on Walmart.com.
The Galaxy S II is one of six prepaid phones available through Walmart with T-Mobile-branded prepaid service and only one of two prepaid smartphones available through Walmart with T-Mobile-branded prepaid service.
With Walmart's Family Mobile service, the phone costs $45/month for the first line and $35 per month for additional lines. They provide unlimited access to Web surfing, data and social media for all lines. Each plan allows for web browsing with capped amounts of data, with speeds slowing after the caps to 2G speeds. The base plan includes the first 250MB per month at up to 3G speeds.
Latest posts by Joseph Palenchar
(see all)